Holdstation is delighted to reveal a significant stride forward - securing a $2M investment from K300 Ventures, a prominent and well-known venture capital firm. This partnership will accelerate the development of Smart Contract Wallets for on-chain Futures Trading, with a strong focus on Layer 2 and trading privacy, contributing to the advancement of Web3 adoption and beyond.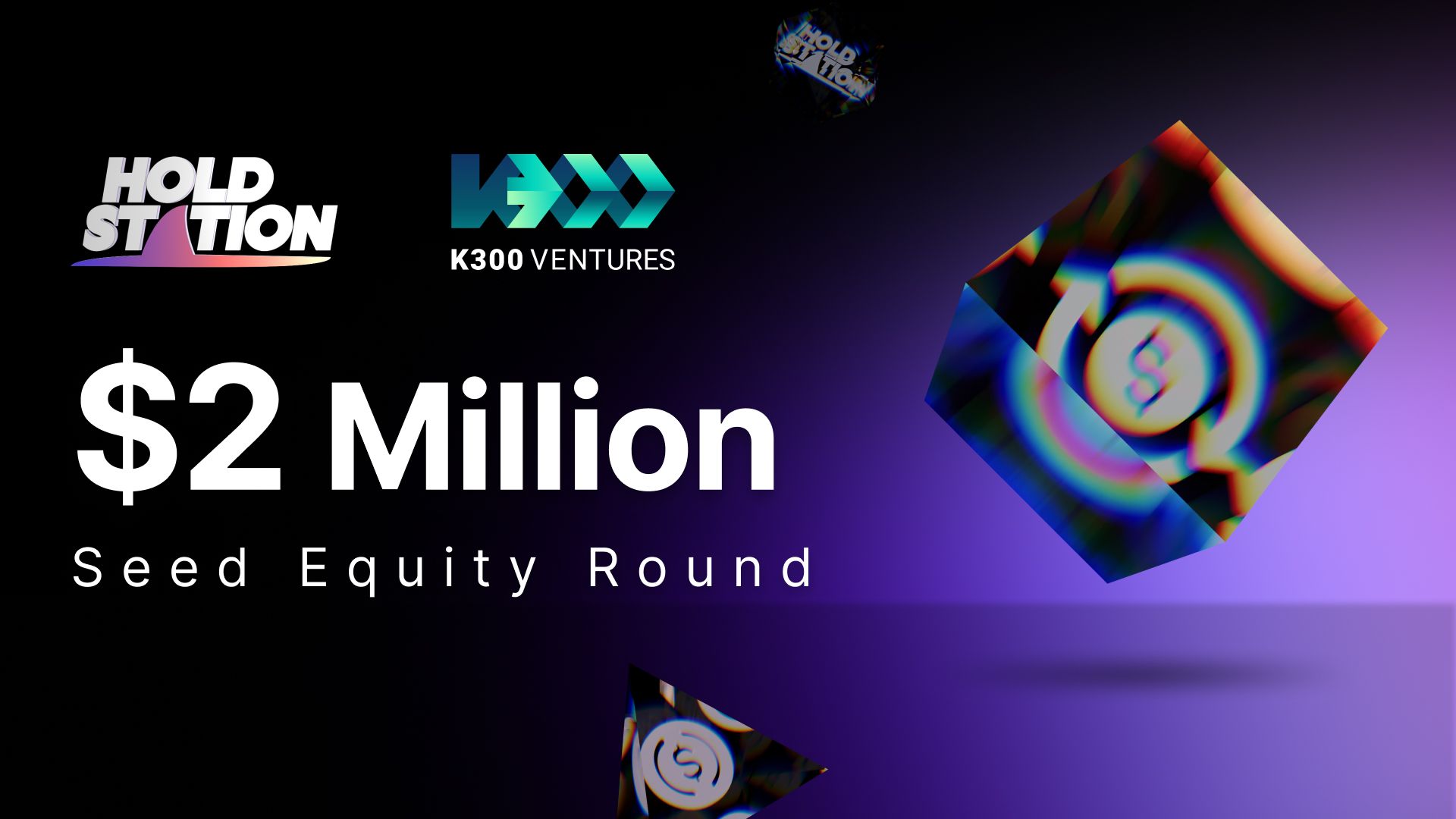 About Holdstation
Holdstation emerged in April 2022 with a resolute commitment to streamline user interactions with the blockchain through a self-custodial approach. Inspired by Vitalik's forward-looking insights on the evolution from L1 to L2, as well as the significance of ERC-4337 (Account Abstraction) and on-chain privacy, Holdstation aspires to address these pivotal innovations at our core.
Here, our journey takes flight: presenting a revolutionary multichain Web3 Smart Contract Wallet that not only champions self-custodianship, where your key truly means your coin, but also places a crown on user privacy. Holdstation introduces a suite of cool features, allowing users to explore the forefront of smart wallet technology. With us, you can enjoy gasless transactions, bypass approvals, perform batch transactions, and conveniently cover gas fees using any token you prefer.
Enhancing the excitement, we introduce the Holdstation DeFutures trading platform. We take pride in simplifying the user journey by eliminating the complexities of KYC procedures. Whether you opt for the user-friendly web interface or the seamless convenience of Holdstation's in-app features, you can gain access to a diverse range of trading opportunities across multiple assets, including cryptocurrencies, forex, commodities, and more, all with generous leverage. Holdstation DeFutures use decentralized price feeds, users on our platform can confidently engage in trading without concerns about external price manipulation.
"After FTX's downfall, people lost faith in central exchanges. They want a safe place for their assets while trading like on regular exchanges. Holdstation focuses on self-custodial wallets and De-Futures to fulfill this need. With ERC-4337, DeFi is more user-friendly. We started Holdstation to provide CEX-like experiences, ensuring both robust security and uncompromised privacy! We want to become the E-Toro of Web3" - Hoai Nam, CEO & Founder of Holdstation.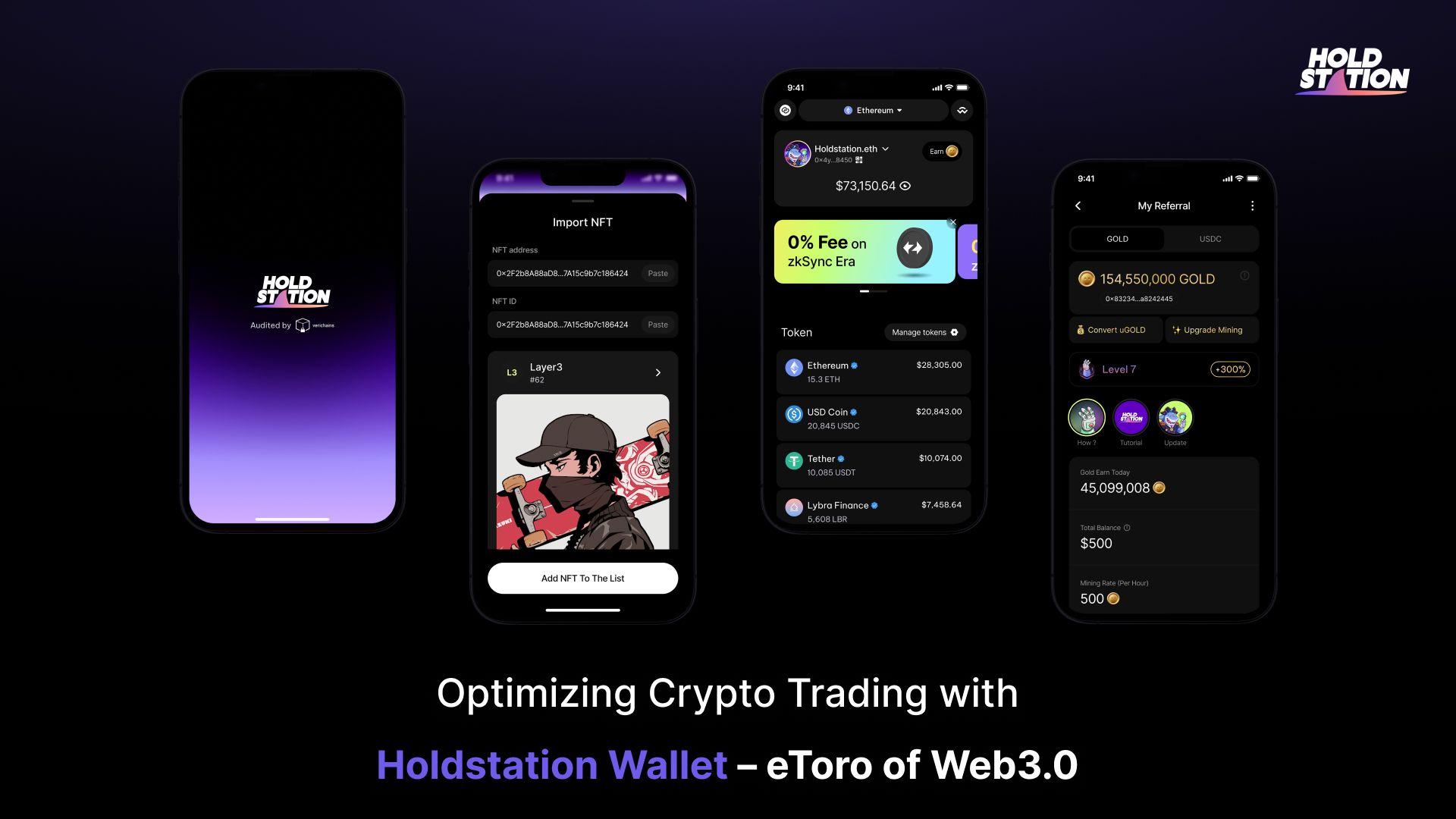 About K300 Ventures
K300 Ventures, founded in 2019, proudly owns one of the biggest trading communities - TCVN, a cornerstone of Vietnam's crypto landscape. With a keen focus on backing pioneering blockchain startups, K300 Ventures has nurtured numerous projects to successful fruition.
K300 Ventures' investment portfolio is full of diversity, covering areas like DeFi, GameFi, Infrastructure, NFTs, and more. Some standout projects they've supported include Coin98, Immutable X, Avalanche, Aura Network, and Magic Square, all celebrating great success.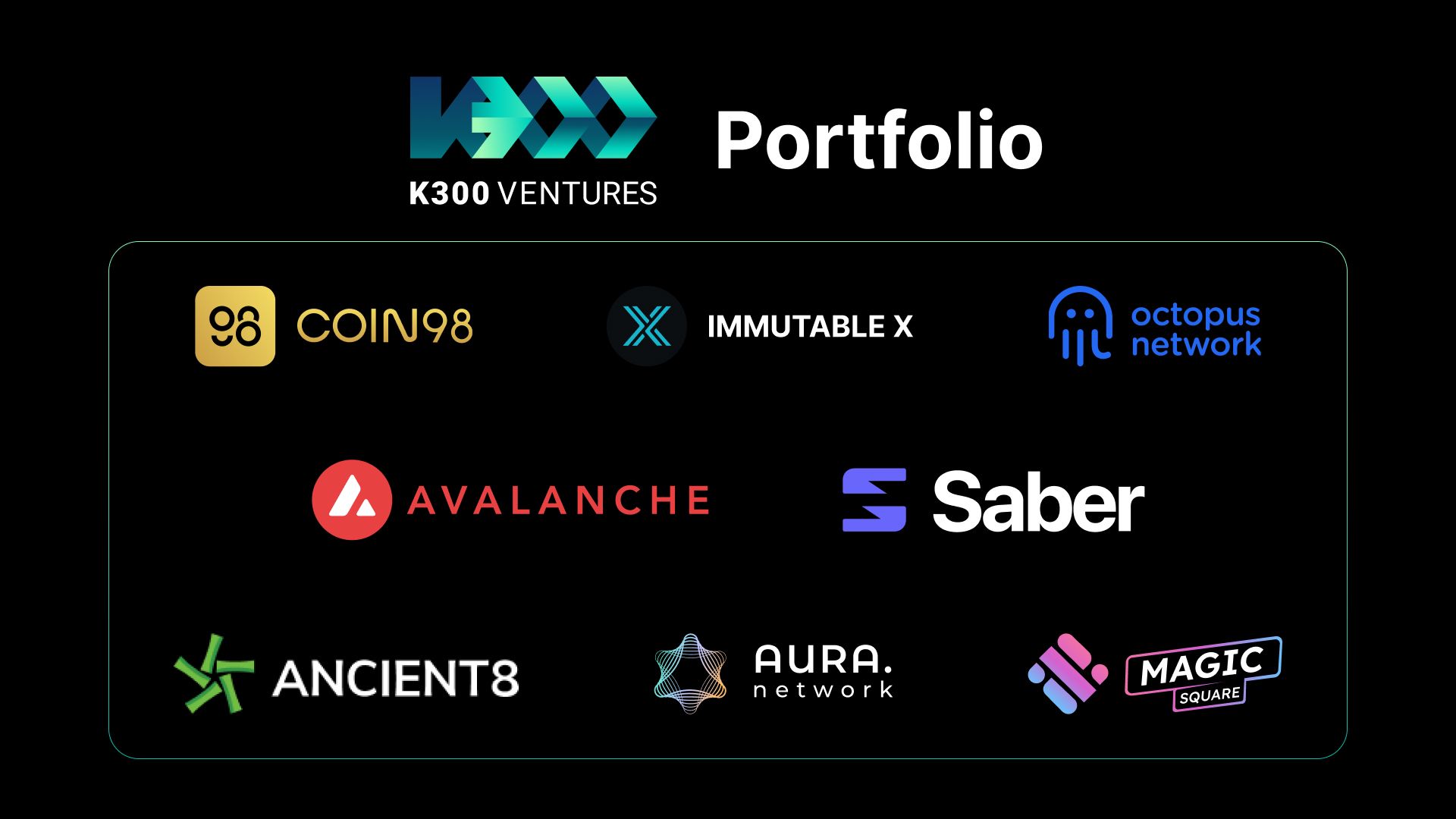 Partnership Focus
In this exciting partnership, K300 Ventures will be a strong supporter in terms of investment, liquidity provision, marketing initiatives, and guidance on product development.
With their support, we're thrilled to serve our current users even better and bring more people into the world of decentralization. Our forthcoming roadmap centers on ERC-4337 (Account Abstraction), zk-Snark Privacy, brokerage trading model, and Smart Vault Trading.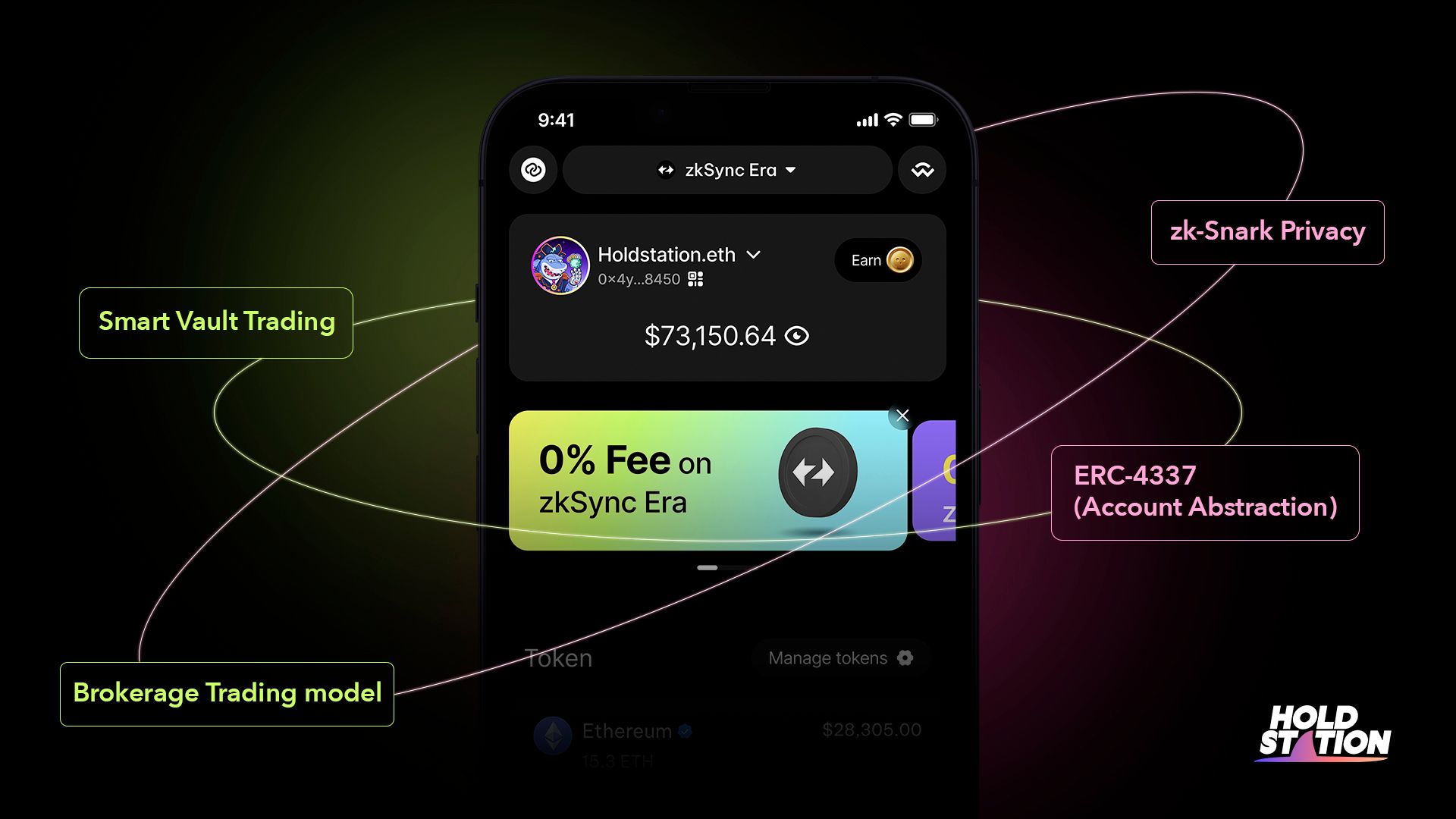 Before this collaboration, Holdstation had already made strides, having completed a successful funding round in November 2022 with the participation of Angel Investor Loi Luu, the Founder of Kyber Network. The future looks bright as we embark on this journey together.
---
Holdstation DeFutures Wallet - Your Gate to Web3 💜🦈
Make DeFi as easy as CeFi!
📲 Download now: IOS | Android
Disclaimer:
The information, statements and conjecture contained in this article, including opinions expressed, are based on information sources that Holdstation believes those are reliable. The opinions expressed in this article are personal opinions expressed after careful consideration and based on the best information we have at the writing's time. This article is not and should not be explained as an offer or solicitation to buy/sell any tokens/NFTs.
Holdstation is not responsible for any direct or indirect losses arising from the use of this article content.