DeFi Market Overview
Since the crash from the beginning of May until now, the market has become gradually gloomy. Recently, macro events also greatly affected the market, causing low liquidity along with a lot of cash outflow. According to data from DeFillama, Total Locks (TVL) has dropped 3 times from 150B$ to around 50B$. A huge number with a nascent market like Cryptocurrency.

The amount of TVL on Ethreum was also negatively affected by the market, falling from 74B$ to 30B$ TVL. However, the ecosystem of the coin with the second largest market capitalization still proves its strength as it continues to hold a market share of 57% of the total TVL market.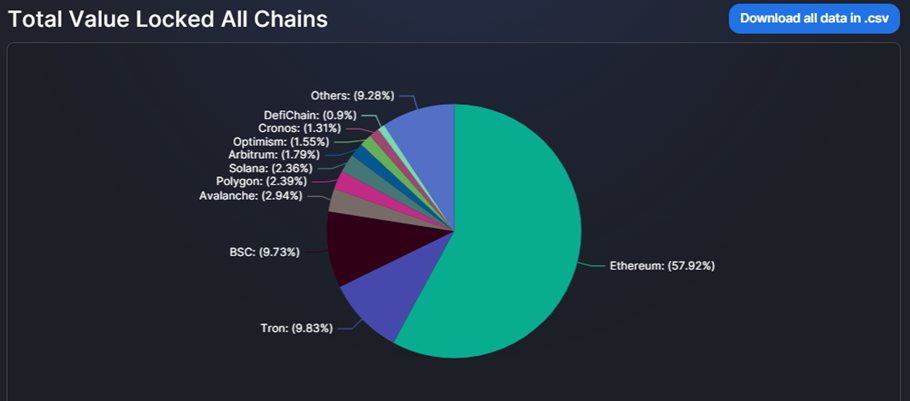 This period is really difficult for the market, some projects have gone away, but there are also many new projects that have just begun to be incubated. The rest still stick to and constantly change the operating mechanism, remove the things that have become useless with the current situation and replace with better working models for the project. Among them are trends such as Real Yield, Stable Swap and new Stablecoin launch, etc.
Curve Finance
Curve is an AMM that guarantees users cheap Swap fees and low slippage (Stable Swap), it can be said that Curve occupies a unique position in a "niche" of the Crypto market today.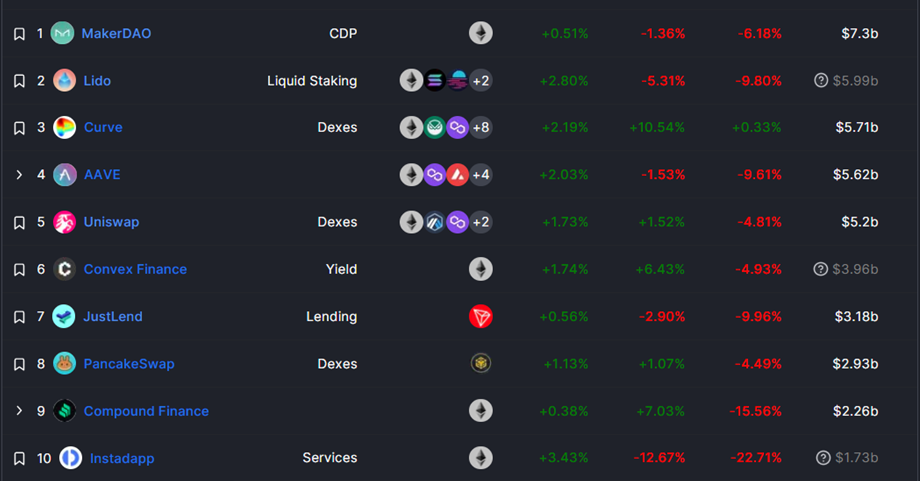 Currently, Curve owns TVL 5.7B$ ranked 3rd in the whole market, surpassing Uniswap with TVL 5.2B$.
The reason Curve has created such a large amount of TVL is its deep connection with the entire DeFi ecosystem. Other platforms that can connect and interact with Curve are called Money Lego creating a financial structure that is larger than its parts. Money Legos using liquidity from Curve causes TVL to be boosted and puts pressure on the circulating supply of $CRV.
$veCRV
$veCRV is the escrow token of $CRV used for the following purposes:
Increase the output of the LP pair investors are participating in Farming while Stake $CRV receives revenue from the platform
Used to vote for Reward Pool
With the project, it creates an opportunity to use liquidity as well as deploy the token of that project on Curve
There used to be a battle for liquidity between the Stablecoin Builders and between the DeFi Protocols from Curve called the Curve Wars and the biggest factor influencing the outcome was $veCRV.
So what is Curve Wars?
Curve Wars
It can be seen that $veCRV plays a very important role in the ecosystem, especially improving the reward in the Pool. From there, projects can buy a large amount of $CRV and then Lock it to vote for a higher reward for their Pool.
In addition, Curve Wars also has Stablecoin Builders participating. In order for that stablecoin to have a large capitalization and take a share in the market. Builders must find ways to create more appeal to users. With a clever veToken mechanism, Curve has parties scrambling for $veCRV to Boost its Yield. A Stablecoin with a higher APR means attracting more participants, making the liquidity and market share of that Stablecoin increase, contributing to the development and expansion of the ecosystem.
Many projects have participated in typical Curve Wars
Convex Finance
Convex introduces a mechanism to permanently lock $CRV and receive $cvxCRV, with a Stake mechanism to receive the same reward as $veCRV but can be withdrawn at any time. Even though $cvxCRV is locked forever, users can still get $CRV back by swap at market price.
StakeDAO
A user-friendly DeFi administration platform. StakeDAO has a mechanism to permanently lock $CRV to receive $sdCRV and can be used for trading, voting as usual. The locked amount of $CRV will be used by the platform to optimize the reward for liquidity providers.
Abracadabra
Abracadabra allows users to lock $CRV and receive $mCRV in return. Users can use $mCRV as collateral to borrow while still receiving staking rewards. The platform will take the locked amount of $CRV used to vote for a higher interest rate on Curve.
MakerDAO
MakerDAO allows users to lock $CRV in return for $mkrCRV. This amount of $mkrCRV will be continuously rewarded in the community while users can still use it as collateral for loans and receive stablecoin $DAI.
Yearn Finance
The newest warrior to join the Curve Wars. Participants can permanently lock $CRV and receive $yveCRV then join the yvBOOST Vault to accumulate their $yveCRV rewards. Yearn Finance uses 90% of $CRV to reward liquidity providers, the remaining 10% will be used in Curve Gauges.
Read more: Yearn Finance In-depth Analysis. Token Which Has Most Expectations To Hold At Present?
Curve Finance will soon launch Stablecoin – $crvUSD to contribute to the increase in revenue of the protocol, which means that investors who are providing liquidity as well as $CRV Holders benefit from increased profits. Project $veCRV will be used to exert its power in user votes.
Currently the amount of $CRV locked in the $veCRV Pool is nearly 591M CRV accounting for 57.7% of the total circulating supply, a very impressive number.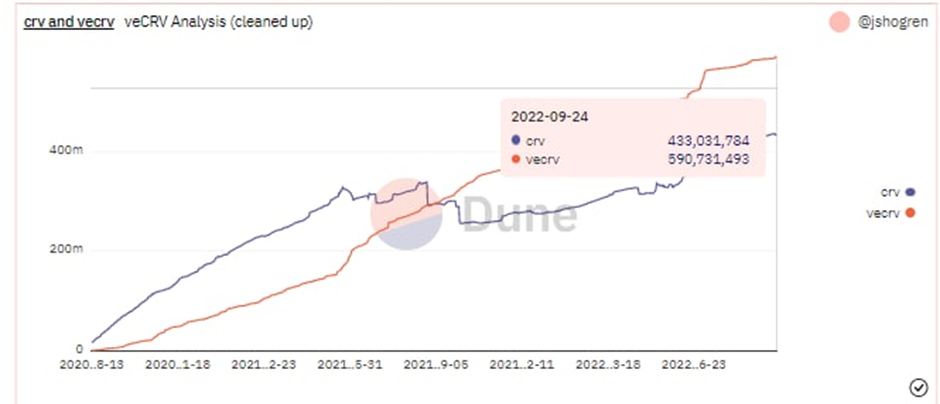 The platform's transaction fees and revenue have remained stable and steady over the past 180 days. However, it decreased by a large amount due to the worsening situation of the market from the beginning of September until now.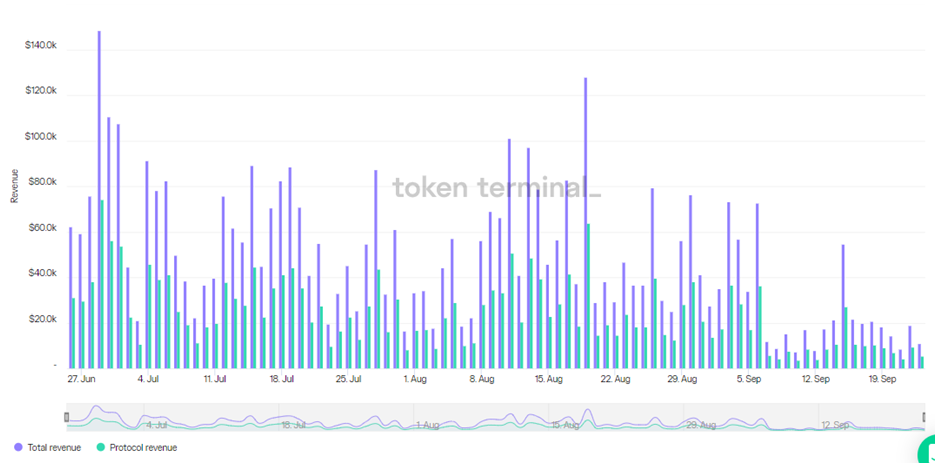 Smart Money
In the past 7 days there has been a large amount of $CRV Staking into the $veCRV and $cvxCRV Pools. In addition, there are also additional buy-in Token Millionaire and Whale wallets.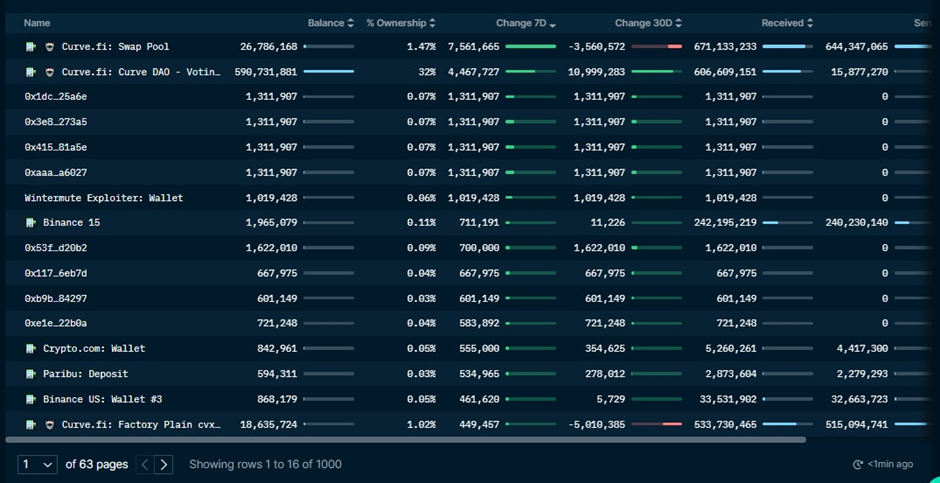 Besides, there are 9 newly created wallets all received about 1,311,907 $CRV transferred from Coinbase. Total holding 10,495,256 $CRV, most likely these are wallets with the same owner that are split up to hold.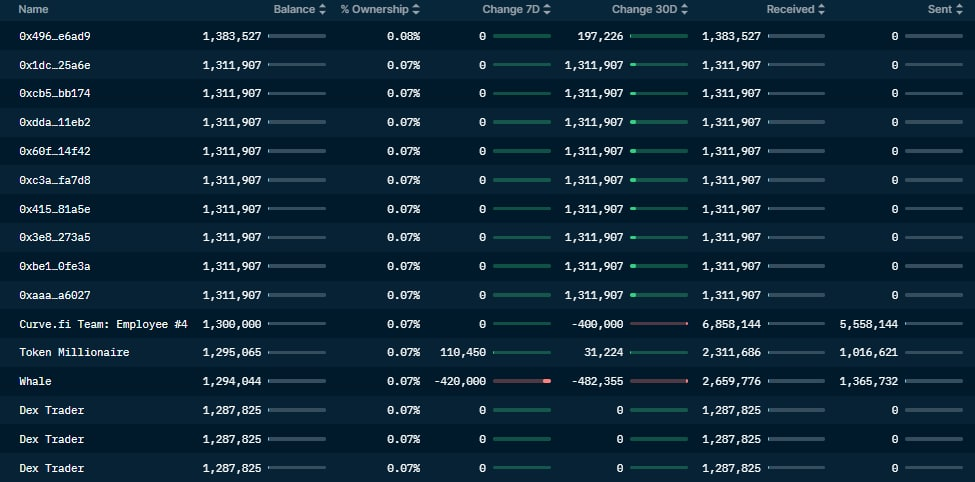 Summary
It can be seen that many big investors are collecting $CRV and holding. This could be a move to wait for the launch of crvUSD for arbitrage or hoard to convert to veCRV for Gauges related to this Stablecoin in the future.
However, at the time of writing, the market is experiencing strong fluctuations due to the influence of macro issues. Investors need to consider and manage their capital to avoid unnecessary losses.