In recent days, in the top of Binance's bull run comes the name FLUX with 20% growth in a day that has a lot of curiosity for investors. Let's go with Holdstation to find out what's good about the Web3 FLUX network.

FLUX OVERVIEW
What is Flux?
Flux is the first Web3 decentralized ecosystem, providing a suite of essential decentralized infrastructure services for Web3 and dApps. Ease of use Flux helps users develop, manage, and create applications on multiple servers at the same time.
Unresolved Blockchain Needs
The processing speed of newly launched dApps or platforms is still slow.
Less decentralized infrastructure to run new dApps.
Flux provides a set of decentralized infrastructure services needed to run Web 3.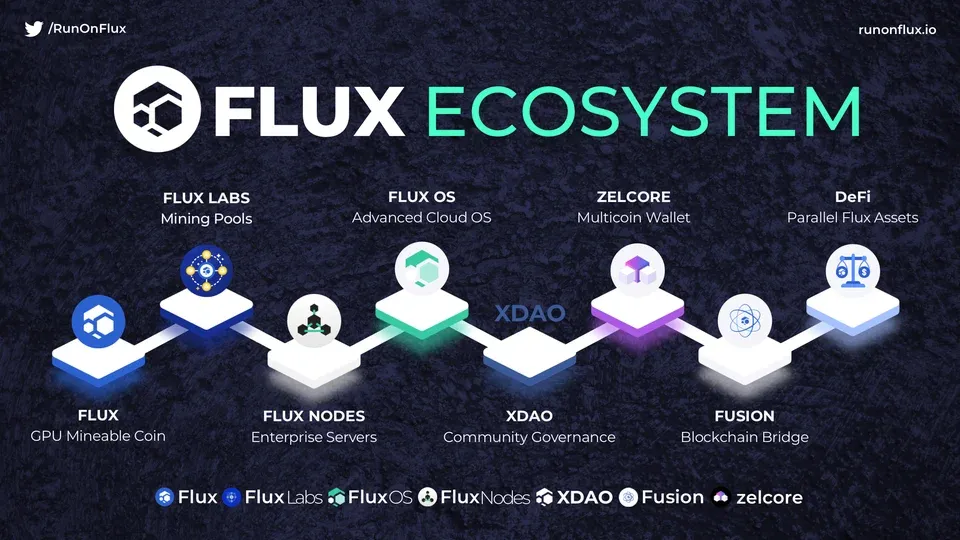 FluxNode: FluxNodes realizes this idea by requiring highly available, enterprise-grade hardware, along with enough Flux collateral, to operate on the network and provide real, useful computing power. for the network. Operating a FluxNode is also available to anyone in need.
FluxOs: A layer-2 operating application that allows users to run on Flux's completely decentralized compute network.
Along with other Flux solutions: XDAO, Fusion, Zelcore non-custodial wallet, Flux coin, Infinity Contract
Tokenomic
Ticker: FLUX
Blockchain: Ethereum
Contract: 0x720cd16b011b987da3518fbf38c3071d4f0d1495
Token Standard: ERC-20.
Token type: Unility
Total Supply: 220,347,380 FLUX
Max Supply: 440,000,000 FLUX
Circulating Supply: 258,970,905.70 FLUX
Lock Supply: 107,590,000 FLUX
Allocation
Flux Team: 0.7%
Foundation: 2.9%
Exchange listing/ Liquidity: 1.7%
Mining/ Node Rewards: 94.7
Highlights
Parallel Assets: A breakthrough that attracts miners as well as investors, improving profits from FLUX mining. For each FLUX mined or runs a node, the miner will receive an additional 10% as a parallel asset and excluding fees.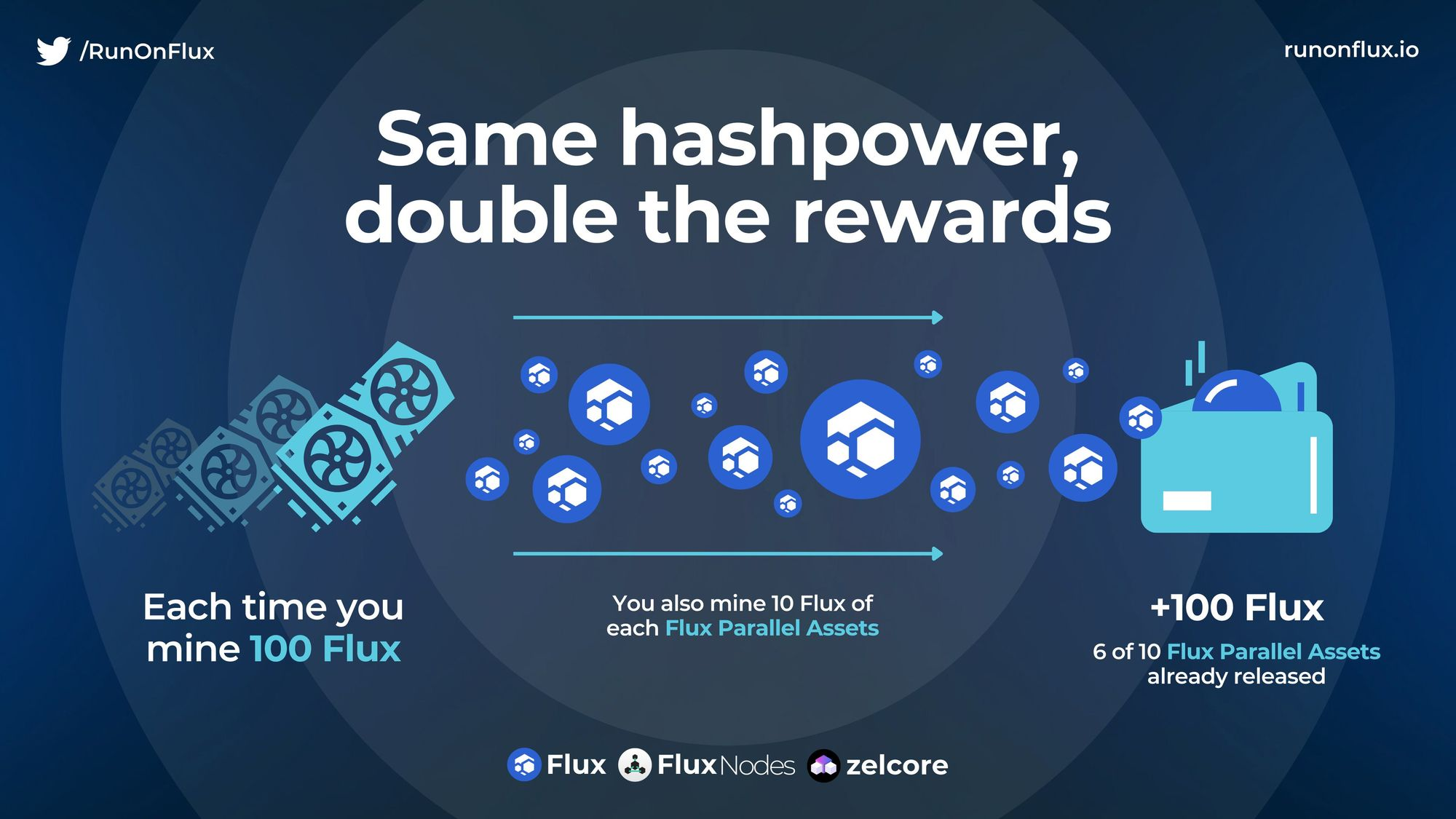 More than just a decentralized Web3 network, Flux has a vast ecosystem of Dapps, DEXs, CEXs and on-chain Game titles.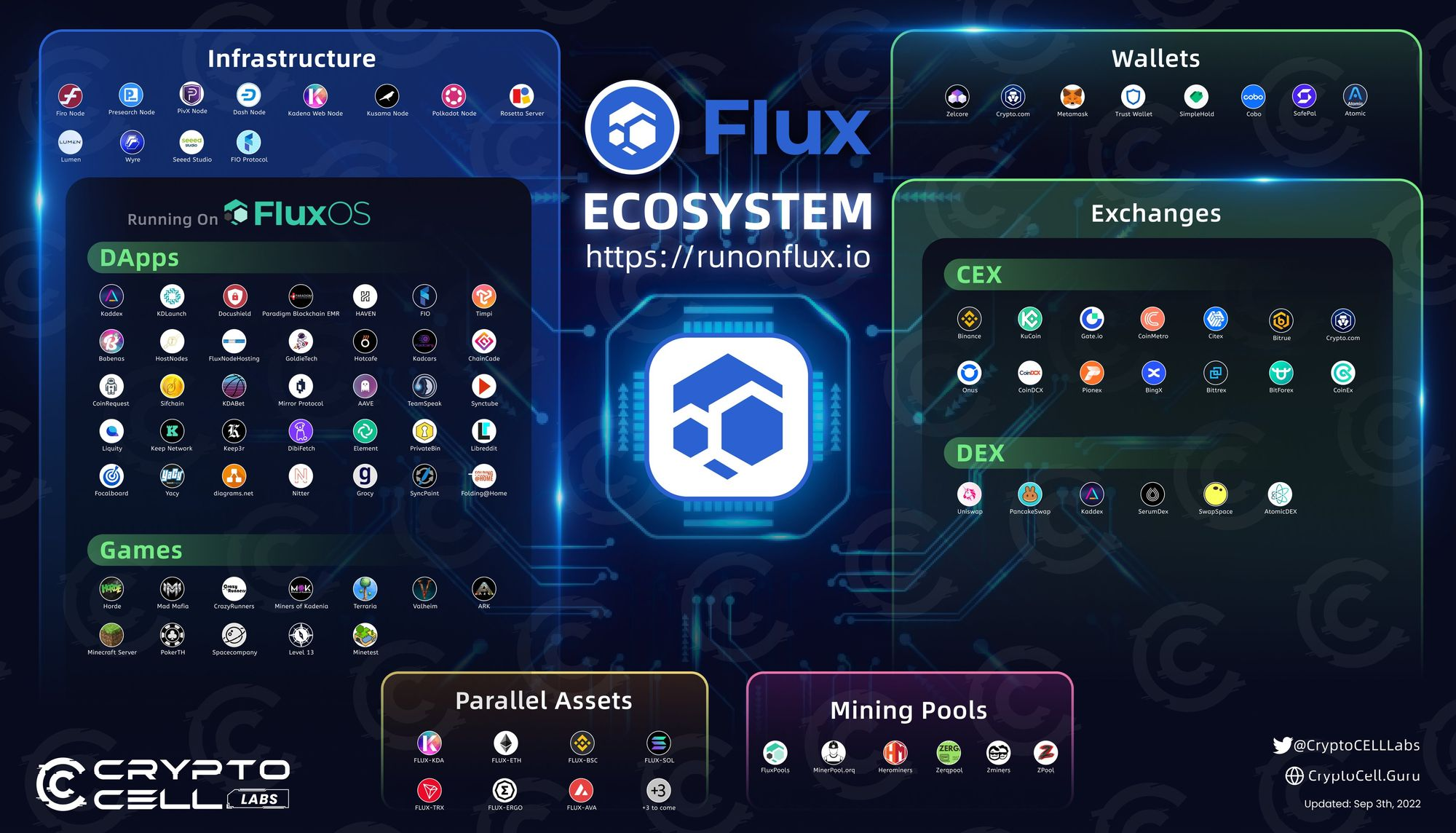 Users can stake, run nodes, mine with FLUX.
Flux currently has a large number of staked tokens.
Clear roadmap with large infrastructure trade on many exchanges: Binance, Coinex, Kucoin, ..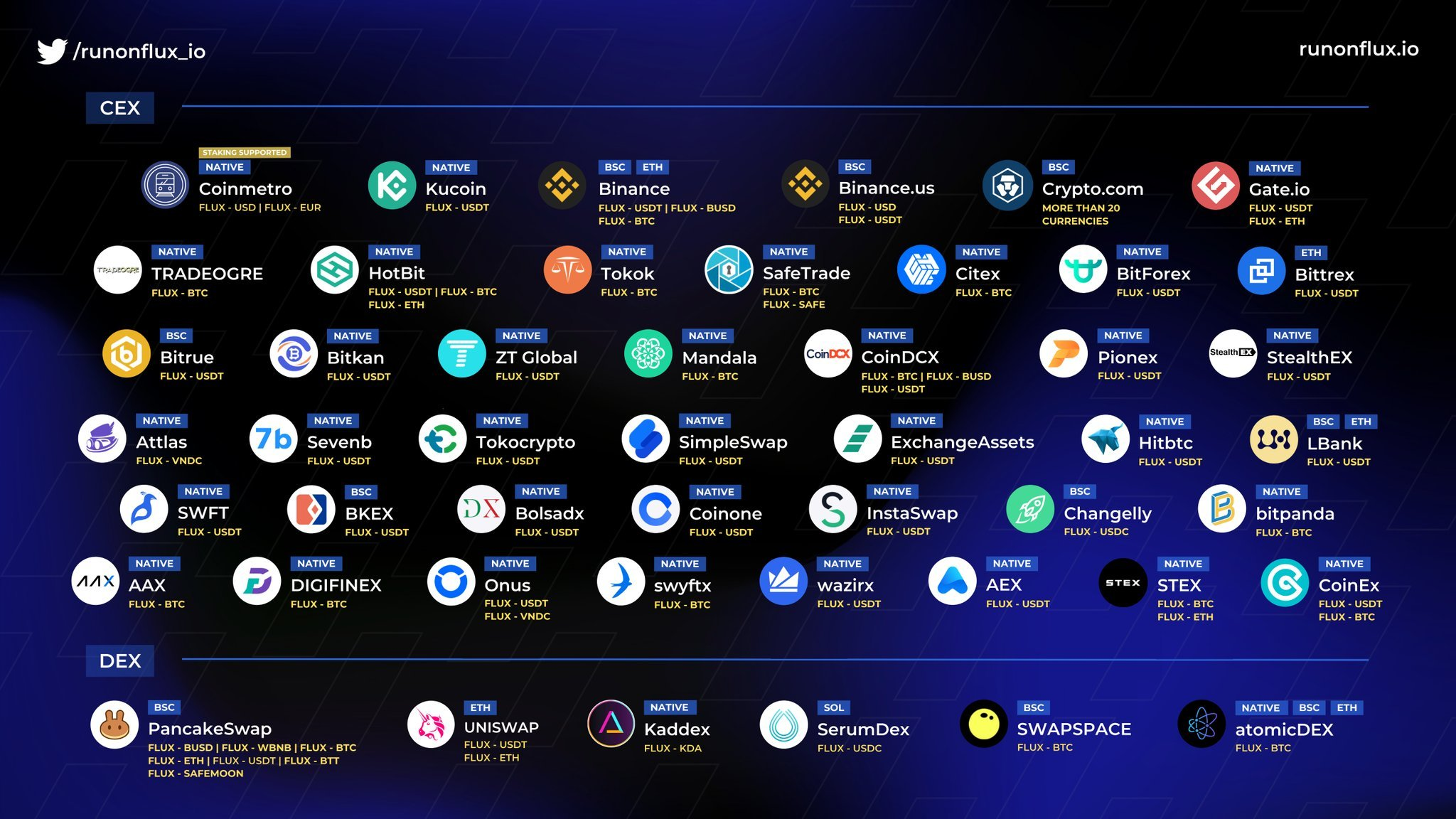 Flux - Miners' Choice After The Merge
Not only a Web3 development ecosystem, users can also stake, run nodes and especially FLUX mining as an alternative when ETH can no longer be mined after Merge.
When asked miners about an alternative to ETH mining, FLUX was one of the top choices.
Besides Flux has also made improvements for miners, lolMiner now offers 10 to 20% increase in algorithm for certain GPUs. This upgrade also helps attract a large amount of interest from miners along with Flux's simpler miners.
How to mine FLUX using GPU:
Step 1: Download and use Flux Wallet
Step 2: Download GMiner software Step
3: Install settings for Gminer Step
4: Select mining pool Step
6: Connect the wallet Step
7: Start mining
Conclusion
Since the end of July, FLUX has started to have consecutive price increases of up to 175% after the announcement of airdrop payment. Users can also earn $Flux - Avax from mining by Fusion or Parallel Mining (receiving 10% parallel mining) and this momentum greatly benefits from the launch of Titan Nodes beta.
However, the recent strong increase can be said to be just a pump from big hands on Flux's uptrend.
Flux has achieved many achievements, through its partnership with Kadena, generating a large amount of revenue. Besides, Flux is also one of the leading projects on Web3 with a large number of Locked tokens, but stakers can be unlocked at any time, bringing risks when investing.
To answer whether to invest in the project, each person will have a different opinion, investors should be careful before making investment decisions.