The transition from PoW to PoS has been a technologically challenging journey, and the team behind Ethereum - the 2nd largest cryptocurrency by market capitalization - has been testing and testing non-stop to make sure everything runs smoothly.
Early this morning, Ethereum successfully completed the final test for the historic transformation milestone - The Merge, which is expected to take place between September 13 and 15.
The Ethereum mainnet's 13th shadow fork went live earlier today, apparently without a hitch. Shadow forks are concentrated tests of certain portions of the merging that look for faults and simulate the process of changing the Ethereum mainnet's underlying mechanism from the present proof-of-work mining model to proof of stake, which will put an end to mining on the network.
Last week, during the Bellatrix test period, the Ethereum network experienced some hiccups as the "missed block rate" spiked around 1,700%. The "missed block rate" metric measures how often the Ethereum system fails to verify a block of transactions. Normally about 0.5% of blocks experience this problem, but within hours of the Bellatrix upgrade, this number hits 9%.
This is explained by the fact that at that time, more than 25.2% of node operators had not updated the appropriate software for the merge process and this was quickly remedied. At the time of writing, this has dropped to 16.2%.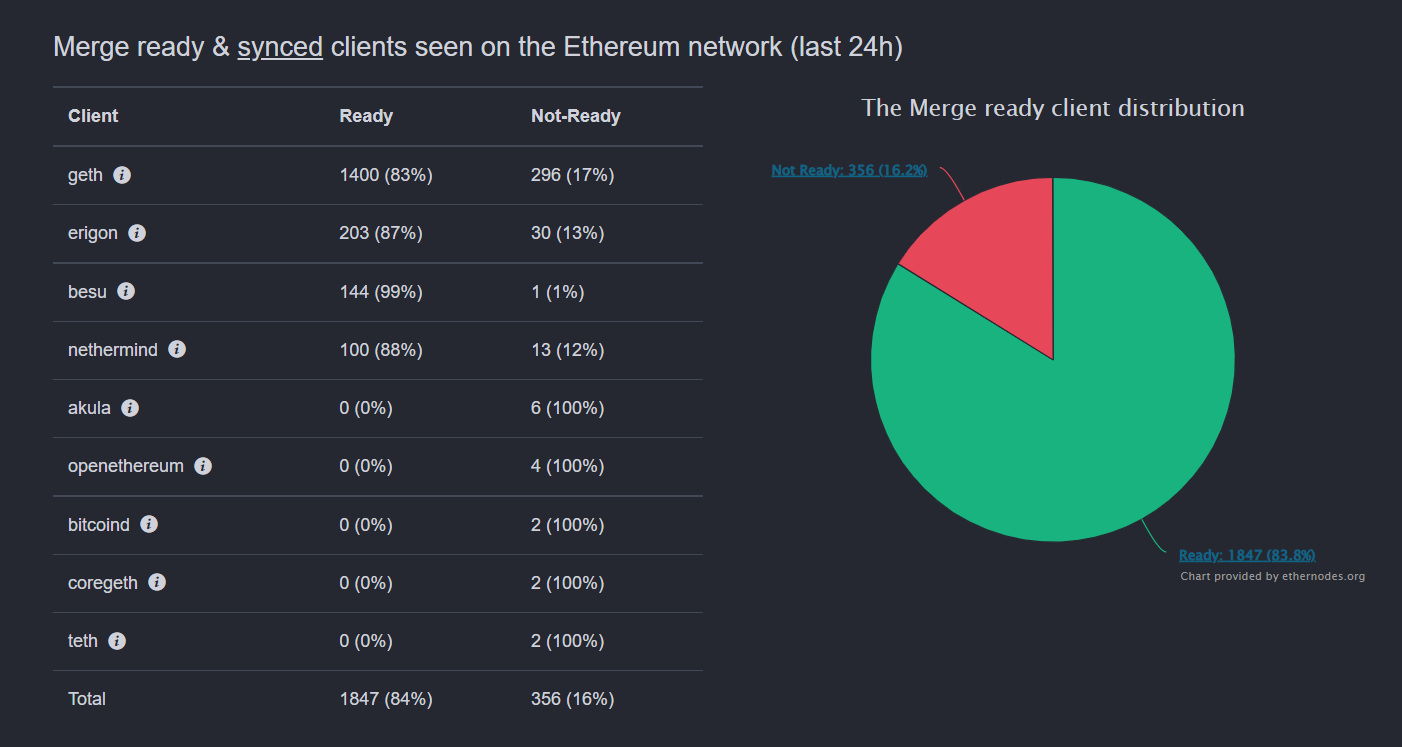 Terence Tsao, an Ethereum core developer, told Decrypt that today's shadow fork tested this missed block rate issue, and found it to be functioning "basically perfectly."
Summary
Thus, with more than tens of billions of dollars in assets, decentralized financial applications and tools built on Ethereum, successful testing stages are critical and have partly ensured the success of the project. The Merge event will go exactly as planned and the level of risk will be reduced to as low as possible.
From an investment perspective, with only a few days left for The Merge to launch, there has been much positive news in recent days and the $ETH price has also reacted to the community's expectations by increasing. up about 14% in 2 days, and is currently trading in the $1,720 zone.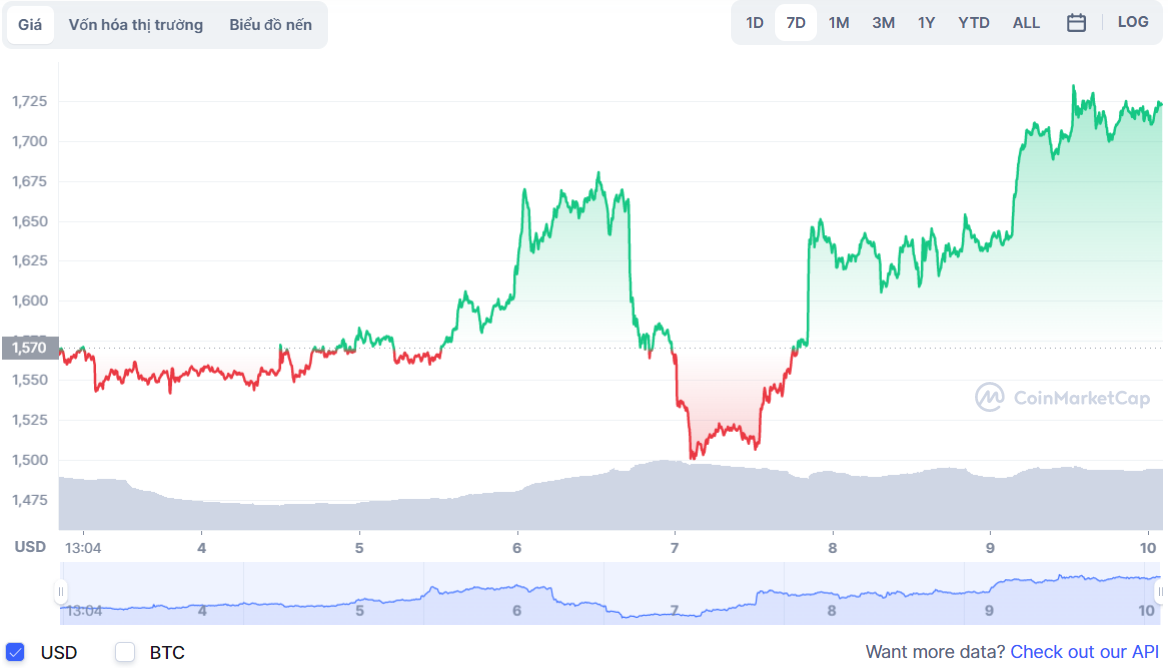 So the short-term FOMO phase has been happening. In addition, at this stage, the US Federal Reserve (FED) clearly expressed its hawkish stance - focusing on thoroughly solving the issue of inflation, so in the upcoming meeting (September 21-22) no excluding the possibility of raising interest rates by 0.75% and this will affect the macro economy. Therefore, if investors trade short-term, they can consider closing at this time.
However, in the long-term, the value of $ETH will increase when the technology is perfected and widely applied, attracting cash flows to the ecosystem as well as reducing the supply of $ETH and the exhaust from miners, stimulating the demand for staking. $ETH.