Solana is the blockchain that has been hardest hit after the collapse of the FTX cryptocurrency exchange cause of its close connection with former FTX CEO - Sam Bankman-Fried when this former billionaire invested and supported a lot in the company. Solana ecosystem. Currently, the Solana ecosystem is going down because no money flows in, and there are almost no new projects built on the ecosystem, so it is not accessible during the downtrend period.
Vitalik Buterin Support Solana?
At about 5:30 am (GMT+7) on December 30, 2022, Vitalik Buterin - co-founder of Ethereum, tweeted and praised the developer community on the Solana ecosystem. Besides, Vitalik also implied that "the awful opportunistic money people" has been removed from the chain so Solana will have a brighter future. In addition, he also hopes that the Solana community has the same opportunity as other blockchains to develop.
Solana was designed to compete with Ethereum, and it has been dubbed an "Ethereum killer." Despite their competitive character, Solana and Ethereum have similar ambitions, which may explain Buterin's support for the project today.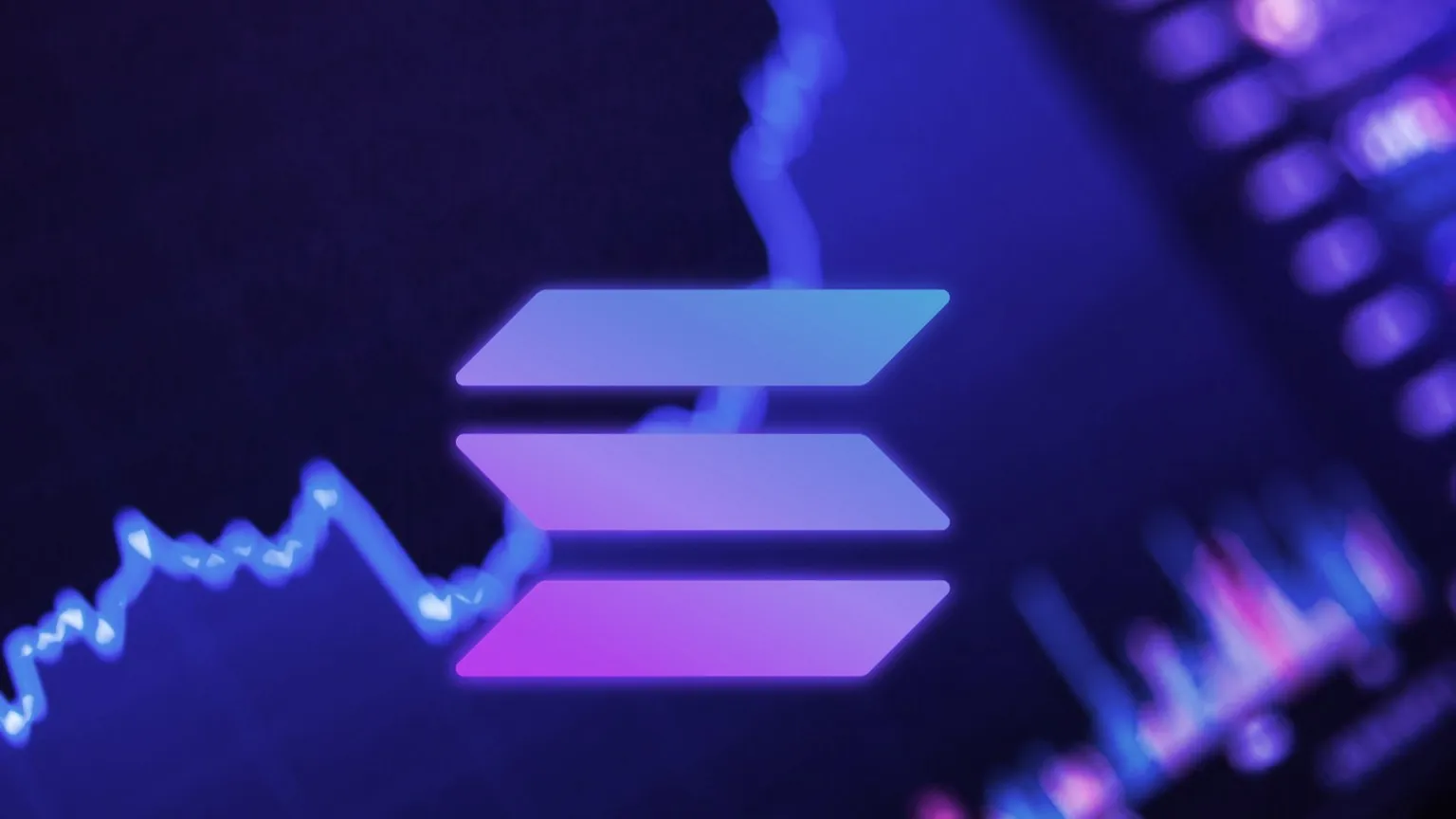 Both blockchains offer programmable smart contracts, allowing developers to construct unique tokens, DeFi apps, and NFTs. Solana's original approach was striving for high throughput: Solana can support up to 50,000 transactions per second, while Ethereum can only allow 17 transactions per second.
Token SOL
During the difficult period of the current Solana blockchain, the chain's SOL token or "Sam coin" is no better, having dropped 95% this year. At around 3 am this morning, $SOL was "discharged" around $8, but after Vitalik tweeted 2 hours later, the token surged 30% from around $8.34 to $10.9 - the most robust growth in recent times.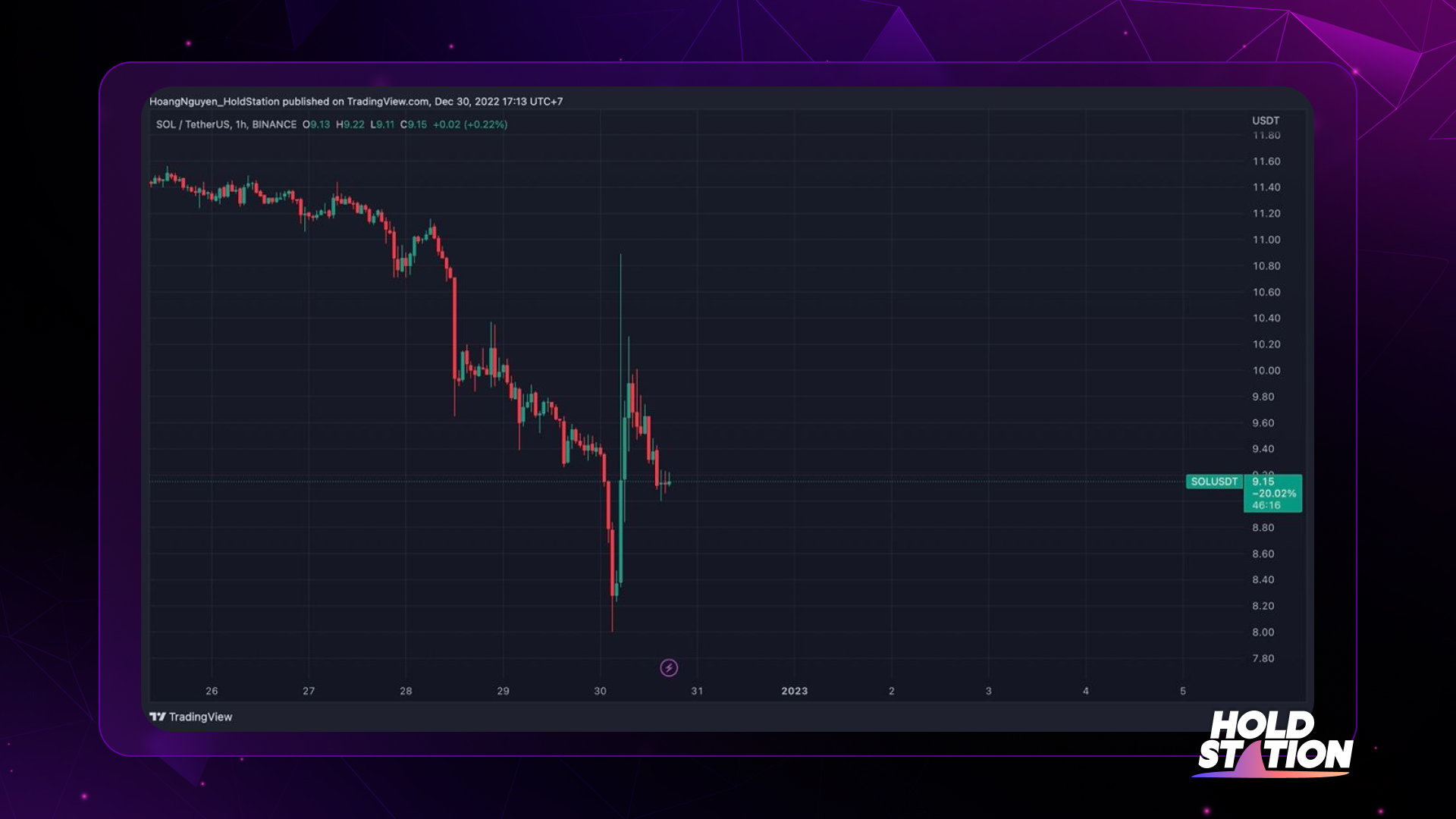 At the time of writing, $SOL is trading around $9.15 with a 24-hour trading volume of more than $1.2 billion - among the top 6 tokens with the most significant 24-hour trading volume in the cryptocurrency market based on data from Coingecko.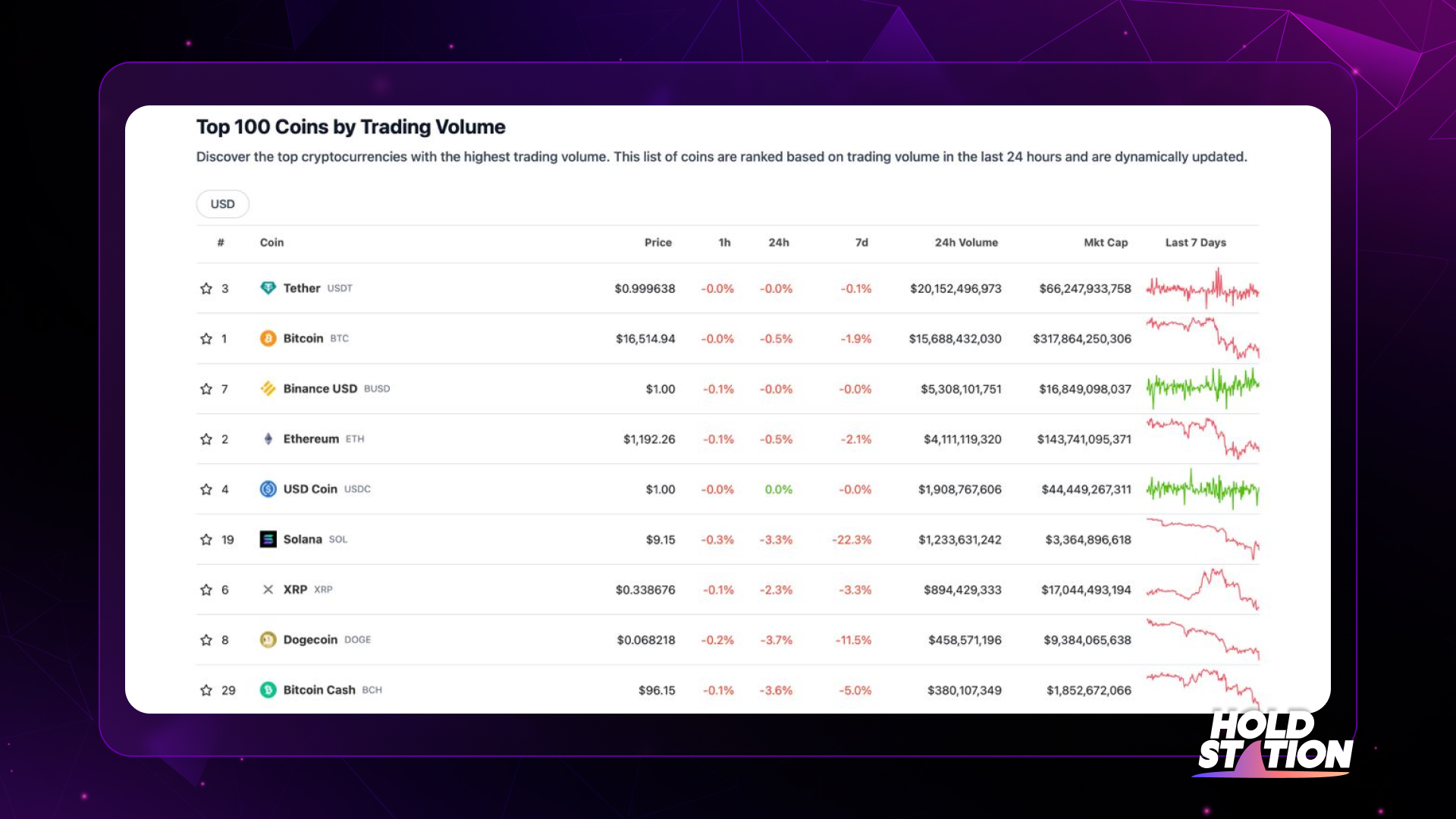 Personal Reviews Of Solana's Future
In general, Solana's future is quite uncertain when Solana's most prominent backers and investors, FTX and Sam Bankman-Fried, can no longer "inject money" into this ecosystem. Solana's future growth will depend on #buidl projects on the Solana blockchain having a breakthrough to attract money flowing into this chain. Solana Foundation needs timely strategies to save its "baby" when core projects like Raydium halve TVL and Serum shut down after the collapse of FTX. In addition, the two top NFT projects on Solana, DeGods, and y00ts, also left this chain to move to Ethereum and Polygon, respectively.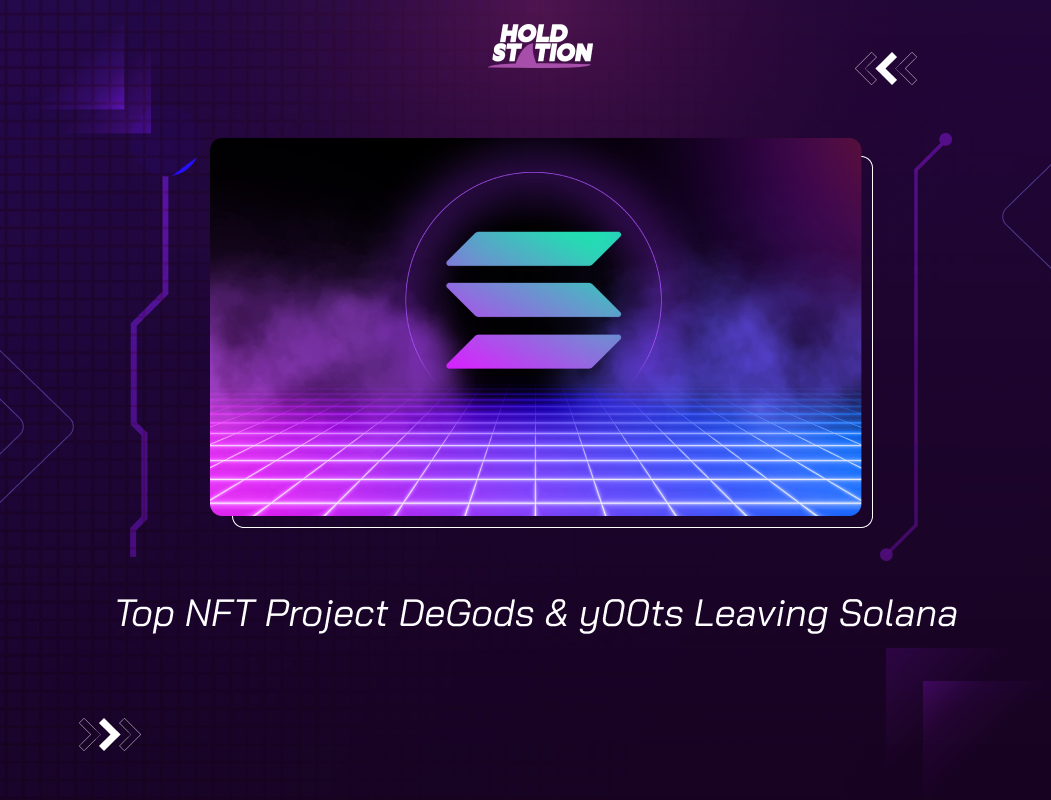 Besides, the price of $SOL is also meager compared to the ATH of $259 - which is divided 28 times from the peak when trading around $9, so this is an attractive price for investors if they still have faith in the system. Solana ecology. In the future, Vitalik Buterin will likely move to "save" this ecosystem from the compliments he gives to Solana's developer community. Vitalik may be Solana's "new backer" by connecting Ethereum and Solana projects.
Summary
Solana ecosystem, in particular, and #buidl projects on Solana, in general, are facing many difficulties after the collapse of FTX, especially during the current downtrend. Projects on Solana have not made a difference with other blockchain projects, plus the Solana ecosystem is getting worse and worse, and calling for fundraising to build on Solana is quite tricky. The Solana ecosystem and projects probably need the help of Ethereum co-founder Vitalik Buterin as both blockchains have quite a few similarities.
---
Holdstation Wallet - Your Gate to Web3 💜🦈
Make DeFi as easy as CeFi!
Disclaimer:
The information, statements and conjecture contained in this article, including opinions expressed, are based on information sources that Holdstation believes those are reliable. The opinions expressed in this article are personal opinions expressed after careful consideration and based on the best information we have at the writing's time. This article is not and should not be explained as an offer or solicitation to buy/sell any tokens/NFTs.
Holdstation is not responsible for any direct or indirect losses arising from the use of this article content.