Data related to Coinbase's 2022 law enforcement requests
Coinbase in 2022 resolved a total of 12320 law enforcement requests worldwide, mainly from the United States, United Kingdom, Spain, and Germany, a 66% increase in law enforcement requests compared to 2021.
80% of the total 12,320 law enforcement requests went to the US and three European countries in which the US accounted for 43% of law enforcement requests with the majority of requests related to criminal investigations, according to Coinbase's 2022 latest transparency report.
In the 2022 transparency report released by Coinbase, out of a total of 12320 requests received, there were 5304 requests from the United States, accounting for almost 50% of the total number of law enforcement requests. In addition, Spain, Germany and the UK made between 1000 and 2000 law enforcement requests each. In which, Spain alone has had 1304 requests, an increase of 940% compared to 2021 of this country.
The rest of the requests came from 57 different countries, with 21 of them submitting a law enforcement request for the first time, including the Czech Republic, which submitted 104 law enforcement requests this year.
Reasons for the increase in the number of law enforcement requests compared to 2021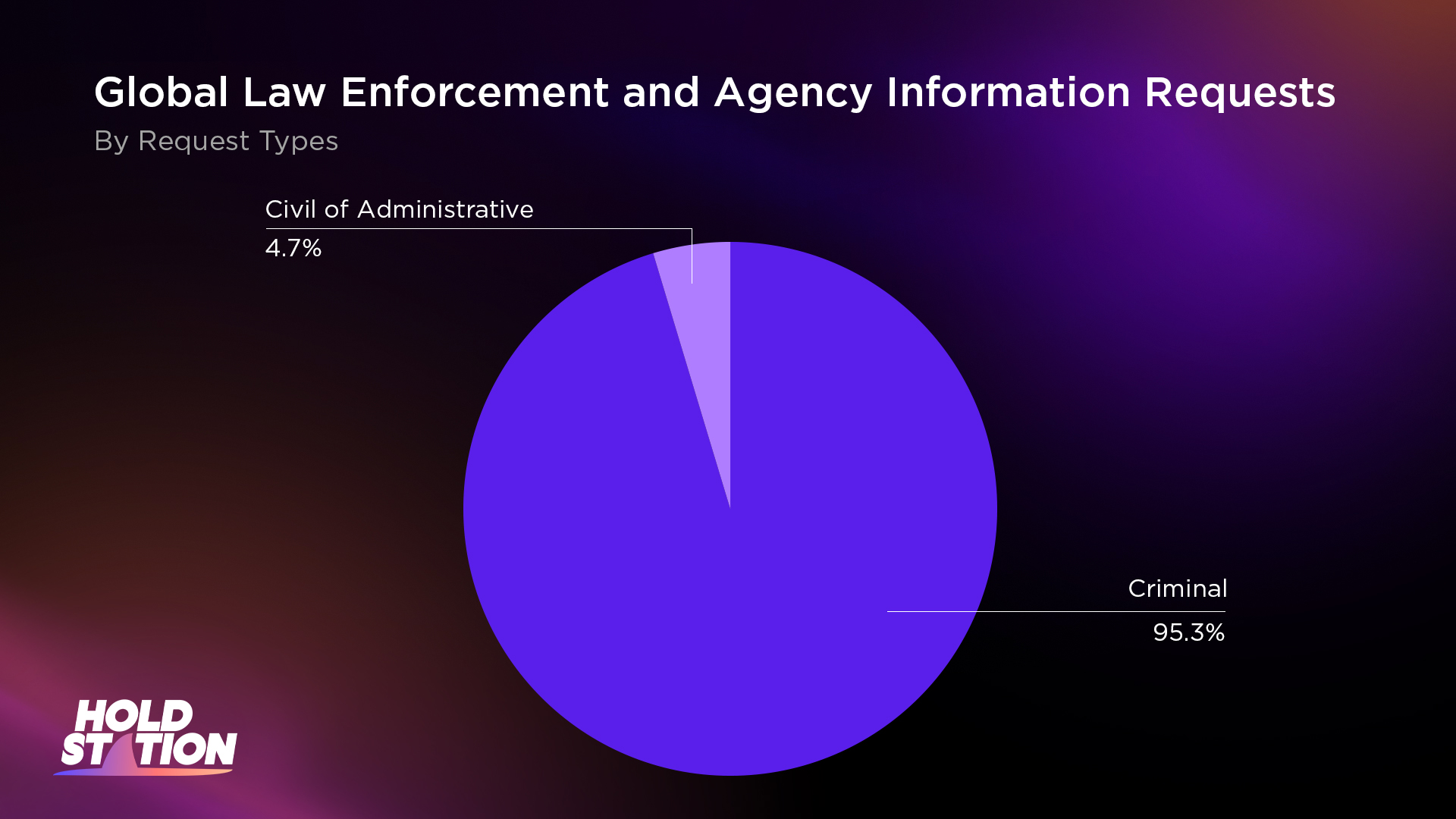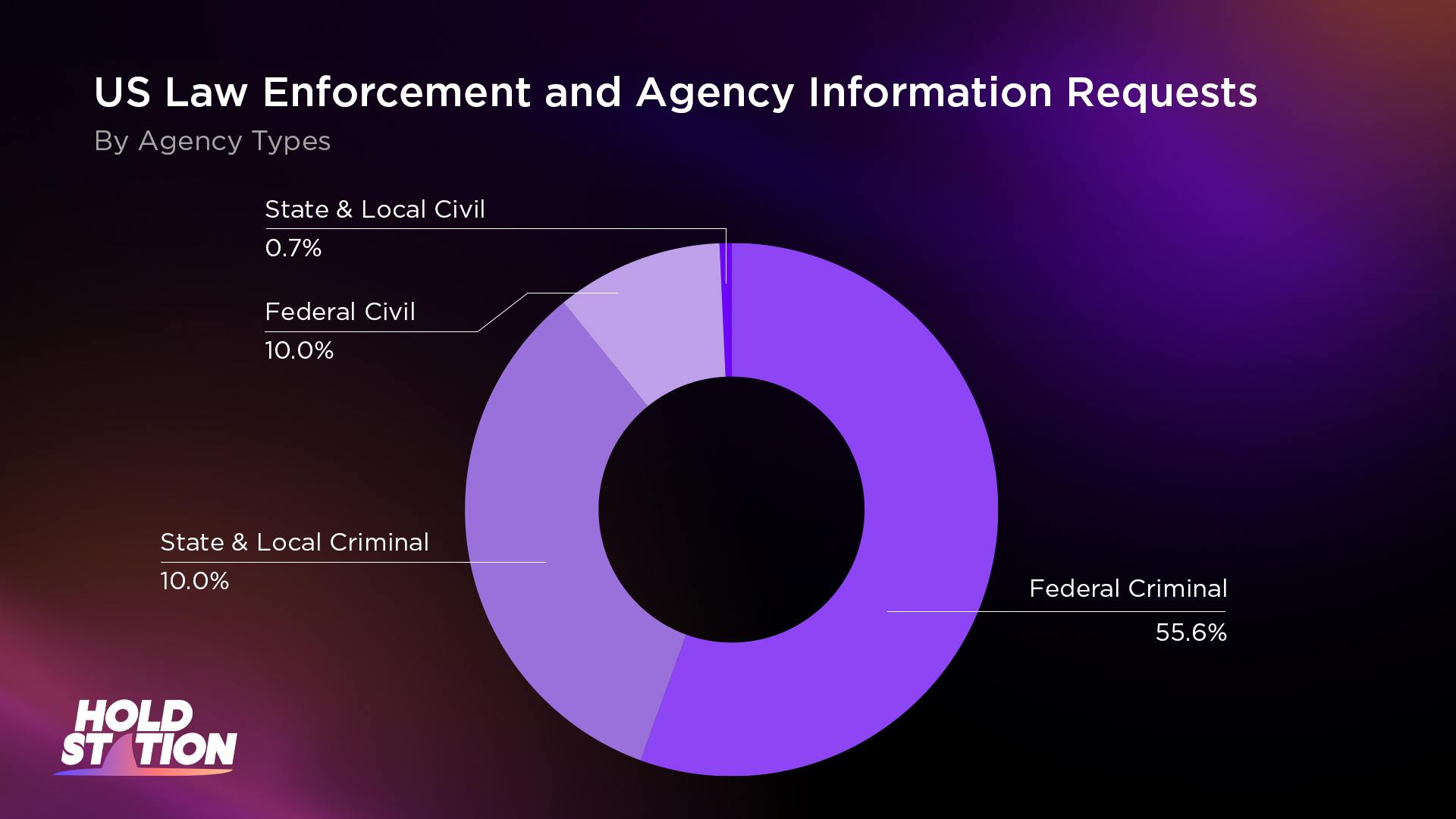 Coinbase regularly receives law enforcement requests from authorities regarding customer account information issues as well as financial records related to criminal and civil matters. The increase in the number of law enforcement requests this year follows the Tornado Cash incident that was sanctioned by the Office of Foreign Assets Control (OFAC) of U.S. Treasury Department for alleged involvement in money laundering activities of the North Korean hacker group, Lazarus Group.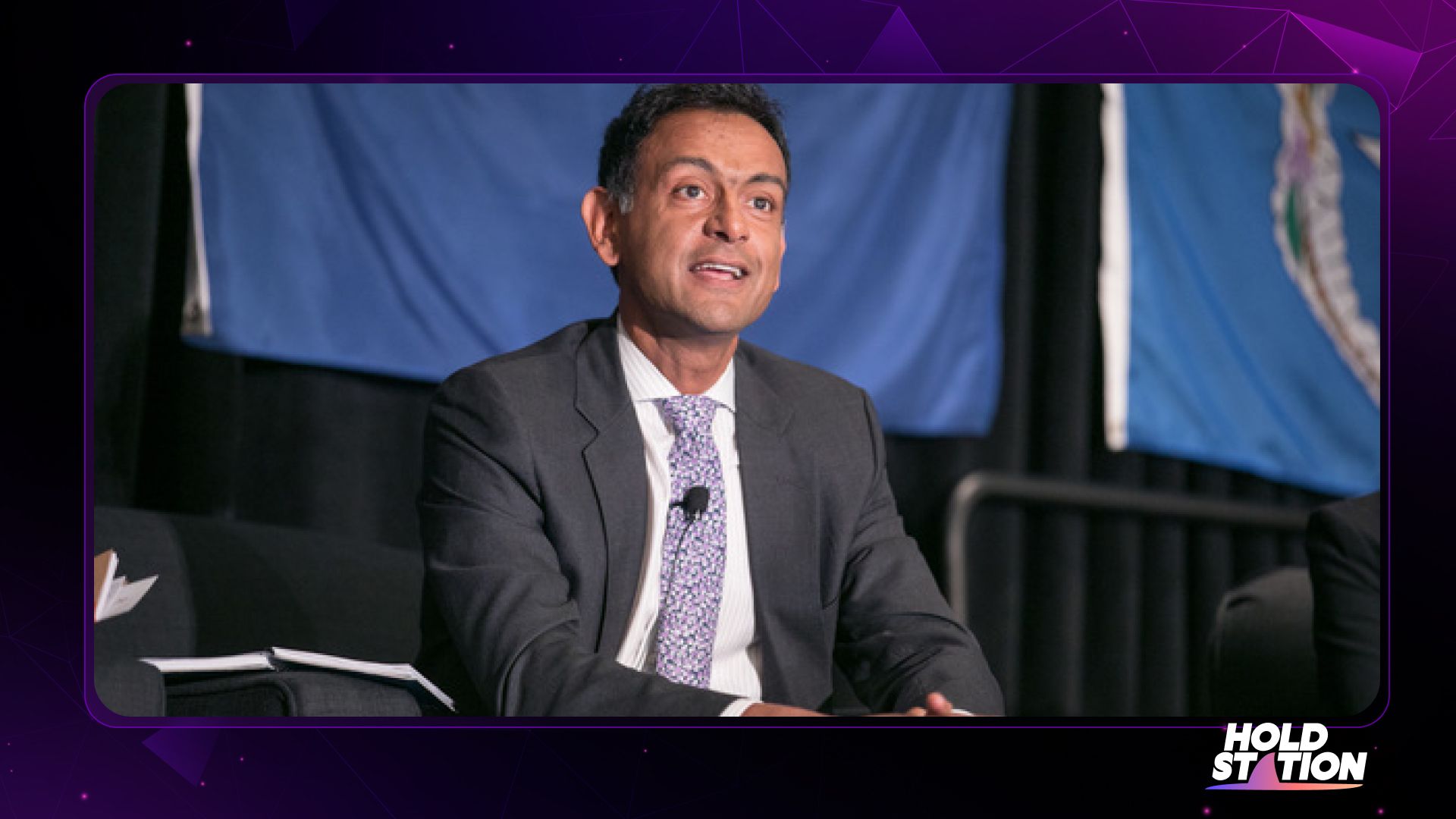 As Paul Grewal, Chief Legal Officer at Coinbase, said in Coinbase's 2022 Transparency Report that the increase in the number of law enforcement requests that Coinbase receives can be attributed to two main causes of Coinbase's market share expansion combined with significant regulatory interest of government in the cryptocurrency market.
Conclusion
In addition to Coinbase, Binance previously released a statement from the exchange on the matter of cooperating and working with law enforcement authorities in the fight against cybercrime in the blockchain industry. Specifically, Binance has built and strengthened relationships with law enforcement agencies globally, resolving over 47,000 law enforcement requests in 2022.
Through the moves and efforts of both major cryptocurrency exchanges over the past year, it is evident that the efforts in preventing cybercrime, especially in the crypto market.
The efforts of Coinbase and Binance over the past year have further confirmed that crypto is not a criminal tool like the media told or the blockchain industry is not a regulated lawless sector controlled by cryptocurrency exchanges. As exchanges are trying day by day to work and cooperate with the authorities to solve law enforcement requests, providing a healthy crypto environment and free of criminals.
Disclaimer:
The information, statements and conjecture contained in this article, including opinions expressed, are based on information sources that Holdstation believes those are reliable. The opinions expressed in this article are personal opinions expressed after careful consideration and based on the best information we have at the writing's time. This article is not and should not be explained as an offer or solicitation to buy/sell any tokens/NFTs.
Holdstation is not responsible for any direct or indirect losses arising from the use of this article content.