The upcoming y00ts NFT release event on September 2, 2022 has attracted a lot of attention from the community and  influential people in the crypto market. This is a catalyst that helps the current NFT collection developed by the DeGods team to set up a new high milestone as well as surpassing all other NFT projects in terms of trading volume in the past few days.
On Sunday, DeGods exceeded a floor price of 500 $SOL for the first time. The floor in renowned marketplace Magic Eden currently costs 580 SOL, or roughly $189,000. As a result, it is the most valued NFT profile picture (PFP) project based in Solana with at least 10,000 items. DeGods' entry-level price point is the fourth-highest among PFP projects with at least 10,000 products in terms of the whole NFT market. According to information from NFT Price Floor, DeGods follows the Ethereum-based Bored Ape Yacht Club, CryptoPunks, and Moonbirds collections in that order.

👉 This also explains why the $DUST token - a utility token as a reward for DeGods NFT holders by staking their NFTs - increased by more than 125% in 7 days and this wave can continue until September 2, 2022.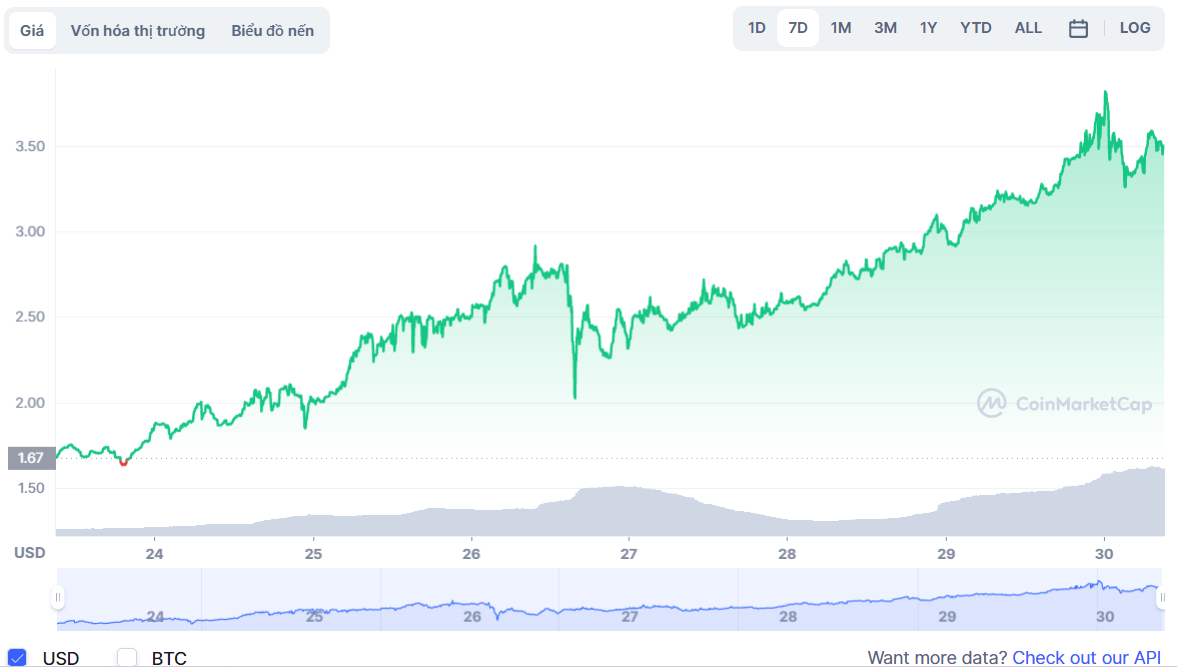 Following the success of the project, the DeGods's creator - Frank - is about to launch a new collection called y00ts and developed with a long-term vision.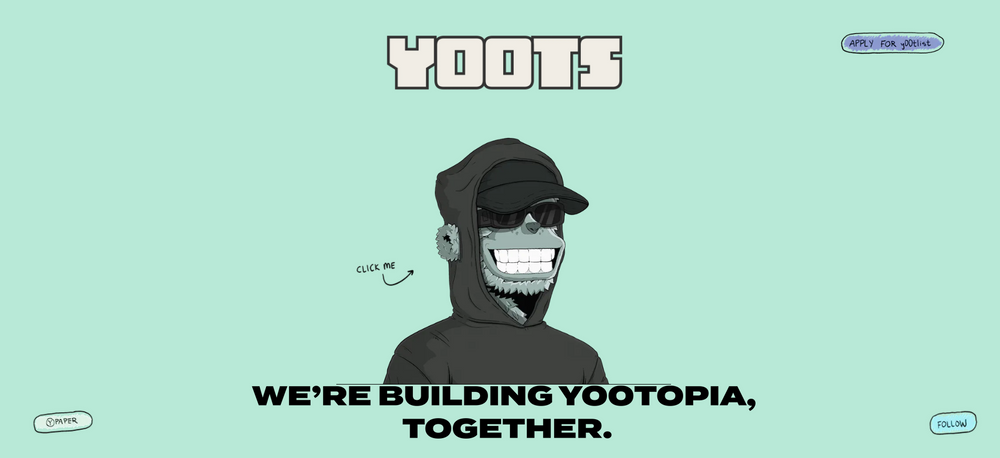 Y00ts will launch with 15,000 NFTs. The Solana-based profile picture project Y00ts has curated its allowlist, or a list of people authorized to mint an NFT at launch, by requiring applicants to submit an application for a "scholarship" and then publicly announcing those who have been accepted via the y00tlist Twitter account. 
The list has expanded to include celebrities including soccer legend Wayne Rooney, rapper Lil Baby, performer Howie Mandel, YouTube personality iJustine, and former NBA great Allen Iverson in addition to a variety of NFT influencers and community members.
👉 This is such a good marketing strategy which has created a "fever" on social media.
What sets y00ts apart from other traditional NFT PPF projects is the implementation of a new form of customization along with how content creators can make money. y00ts plans to build a store where holders can purchase and feature visuals for their NFTs with the support of various artists, and these creators will receive a portion of the commission through the above activities.
👉 This mechanism is a bright spot because the ability to design and embellish NFTs according to personal preferences will create more value for owners of NFTs and they can establish their own brand if they can.
👉 At the same time, this also opens a space to generate income not only for artists but also Holders themselves from the above activities.
👉 Increase the value of $DUST when this token is used as a fee and the transaction is active.
👉 In addition, developed by Frank - an influential figure in the NFT market, the project has partly shown its ambition for long-term development through trademark registration in many segments. difference. Some potential areas can be exploited by this collection in the future such as NFT Meta, Gaming, entertainment services and more.
Thus, through the above analysis, NFTs y00ts can be a new wave in the NFTs market with high growth prospects.