Metaverse was once considered by Mark Zuckerberk to have great potential and will likely be valued at $1 trillion in the future, the Metaverse Decentraland ($MANA) project valued at more than $1 billion, but there are only 30 daily active users left today. Let's review with Holdstation what opportunities the Decentraland project has in today's market.
What is Decentraland ($MANA)
Decentraland is a virtual reality real estate world project built on the Ethereum blockchain. At Decentraland, users can create, experience and monetize their own content and apps.
Main features:
Ownership and sale of virtual land
The protocol for describing the content of the land parcel
P2P network allows users to transact
Decentraland virtual world has 30 users left
According to reports from Cointelegraph, venture capital funds are constantly pouring capital into GameFi and metaverse projects. But what is going on with Metaverse Decentraland ($MANA) when there are only about 30 daily users left?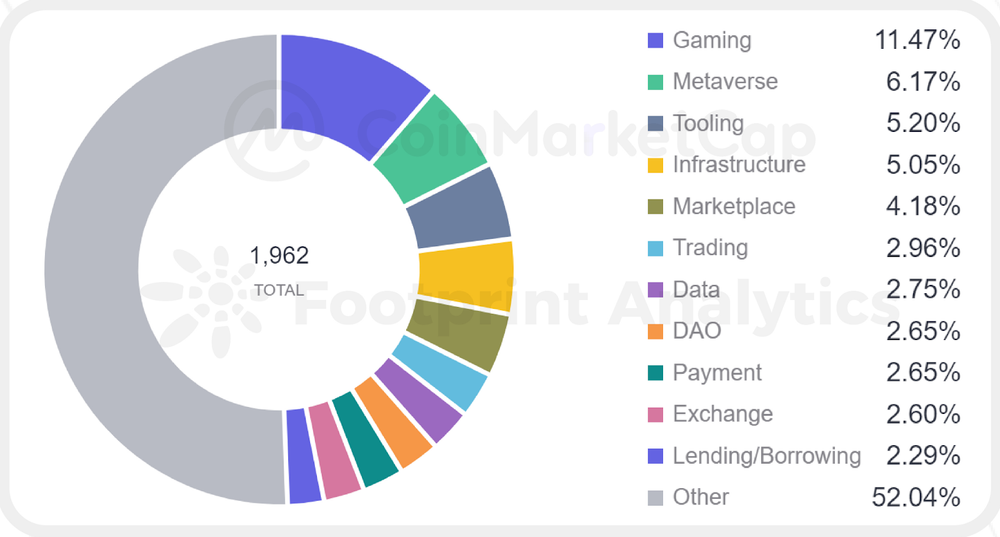 According to data from DappRadar, the virtual world on Ethereum, Decentraland has 20 active users in the last 24 hours (October 8, 2022) with 43 transactions, while competitor The Sandbox has 522 active users during the same period.

However, according to data from DAppRadar, this is the number of users who interact with smart contracts in this world, not counting the number of people who only enter to commute or do tasks that do not require the use of wallets and smart contract. The actual number of users for the day is around 400 according to data reports from Dapp.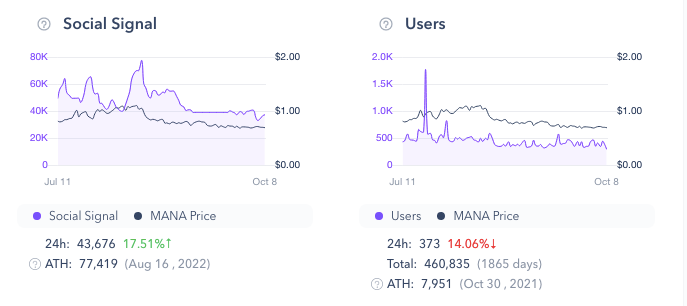 Although the actual number of users is higher than the statistics, this number around 400 is still not commensurate with this over $1 billion valuation of Decentraland.
Decentraland Potential Assessment ($MANA)
Chart of $MANA is trending sideways and consolidating. Investors will need to wait for a clearer breakout or breakdown signal.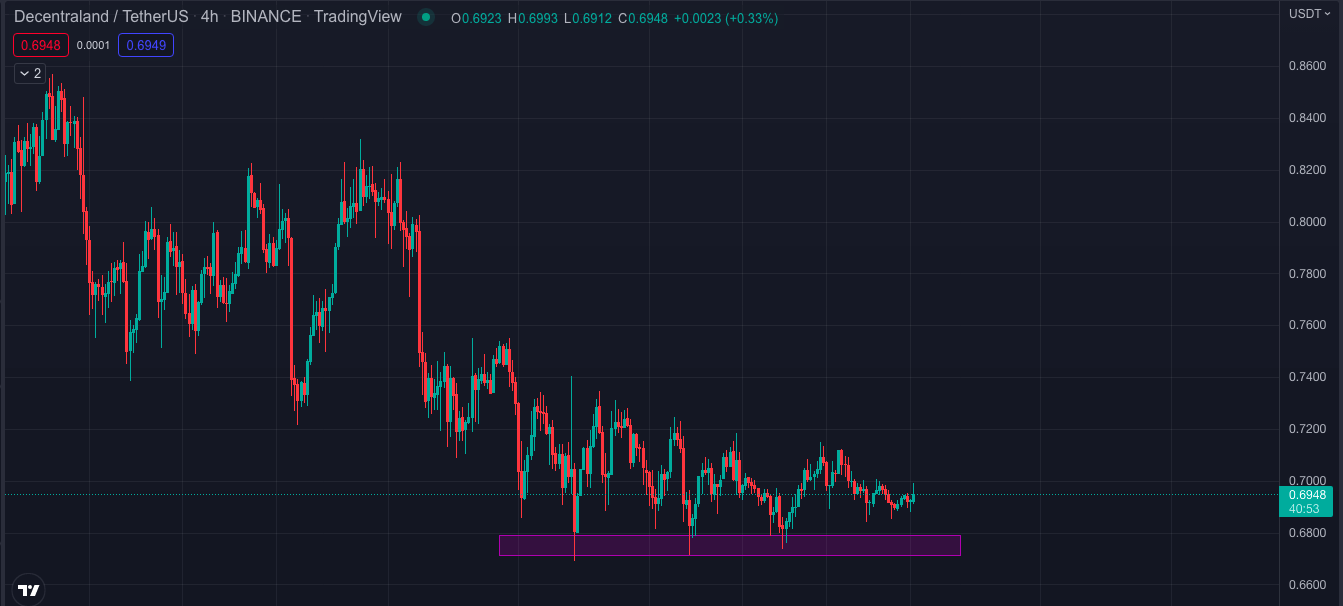 In the short term, Decentraland still has a stable user base despite having decreased many times compared to ATH. Besides, next time Decentraland has an event "Save the Date: Metaverse Music Festival 2022". Like the Metaverse Fashion Week event that was held this past March, there have been price spikes before and after the event. It is likely that the upcoming Decentraland event will also attract users and give the $MANA token a partial boost. However, in the short term, there is still a negative view for $MANA and Decentraland cannot recover, especially when there are no signs of return of GameFi and Metaverse.
In the long term, GameFi projects are still in the early stages of development, but the prospects for GameFi still exist as the industry still collects promising investments from large funds. Besides, a project valued at more than $ 1 billion like Decentraland will still have growth potential when the GameFi trend gradually returns to users.