With the successful acquisition of Twitter by billionaire Elon Musk, a new era for the social networking platform is opened with many expectations of becoming web3. Not only Elon, CZ - CEO of Binance, the world's largest crypto exchange - also wants to contribute to building the future of crypto on Twitter.
Binance has invested $500 million in Elon Musk's $44 billion acquisition of Twitter in an effort to boost crypto development. Recently, CZ seems to show strong interest in integrating the Binance trading platform with the social networking site Twitter.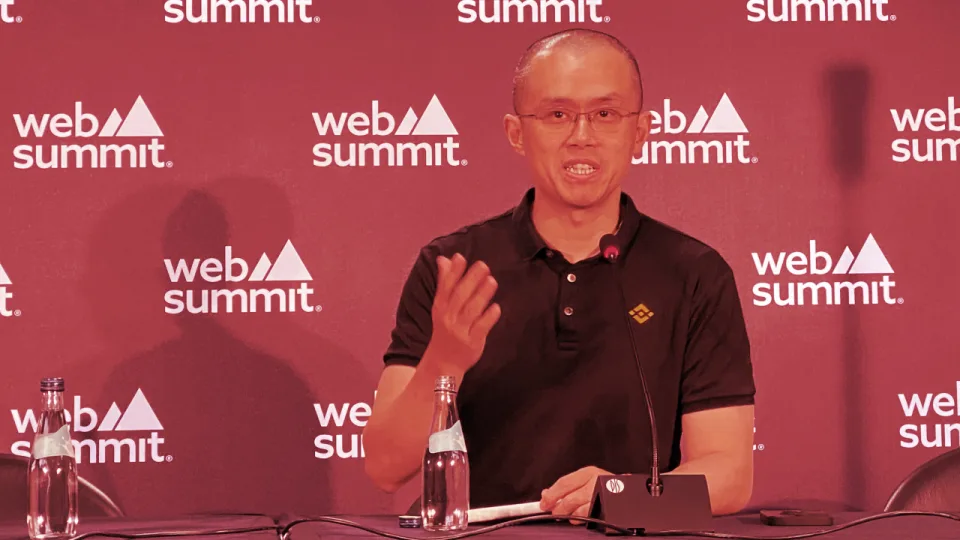 Speaking at Web Summit yesterday (November 2), CZ seemed to be cleverly suggesting to Elon Musk:
"It's very easy to support a dozen, a couple of hundred cryptocurrencies as payments. We already have a solution that does that: Binance Pay."
Binance Pay is a cryptocurrency payment service provided to all Binance users to transfer and receive cryptocurrency fast, contactless and borderless. To send crypto, all you need is someone's email, mobile number, or payment ID.
The payment service, he continued, enables customers to pay businesses in "whatever coin or currency or fiat currency they choose," with Binance handling the conversion to the chosen payment method for the business at "no extra charge". Besides, CZ said that because of the COVID epidemic situation as well as their busy schedules, CZ and Elon Musk still have not had the opportunity to meet and discuss face-to-face. And CZ also added:
"He did mention about Dogecoin, charging for tweets, charging for comments, charging for the blue tick, I think all of those things are coming."
When asked about joining the Twitter board, CZ replied that he would also be prepared to join if Elon Musk suggested it and was a bit reluctant because he was also quite busy developing Binance.
This cooperation, if it really takes place, will bring long-term benefits to the Twitter social network, and the web3 infrastructure because each billionaire possesses expertise and experience in a certain field, CZ - the crypto market and Elon Musk - Business.
CZ hints about the token to support Twitter payments
Through the above interview, it can be seen that these two billionaires have not agreed on a specific joint plan and CZ is taking advantage of the media to send a message to the new boss of Twitter.
With the launch of the Bluebird index - a combination of BNB, DOGE and MASK, Binance has created speculation about the possibility of integrating these 3 tokens into the payment process on Twitter. In addition, CZ also commented in an AMA that only supporting payments with a single token is not a good idea, instead, Elon Musk should diversify cryptocurrencies for Twitter.
After this news, the trading volume as well as the price of the three tokens increased sharply. Earlier, Elon Musk also hinted at the role of $DOGE with Twitter through a photo.
Summary
Thus, with the hidden information from the two billionaires, it is likely that DOGE and MASK still have room for growth before any specific policies are announced. At the time of writing, DOGE has shown signs of cooling down and is trading around $0.13 - can disburse a little, while MASK is still increasing strongly so it needs a correction if it wants to add to the portfolio.
Disclaimer:
The information, statements and conjecture contained in this article, including opinions expressed, are based on information sources that Holdstation believes those are reliable. The opinions expressed in this article are personal opinions expressed after careful consideration and based on the best information we have at the writing's time. This article is not and should not be explained as an offer or solicitation to buy/sell any tokens/NFTs.
Holdstation is not responsible for any direct or indirect damages arising from the use of this article content.