The cooperation between Binance and Busan
Binance, the world's leading blockchain ecosystem behind the largest cryptocurrency exchange by trading volume, today announced the signing of a Memorandum of Understanding (MoU) with the City of Busan in South Korea.As part of the agreement, Busan City will receive technology and infrastructure support from Binance to develop the city's blockchain ecosystem and promote the Busan Digital Asset Exchange. Another form of cooperation between the two parties will be the sharing of order books.
Binance plans to develop and promote the Busan City blockchain sector in a number of ways as follows:
Use Busan's blockchain-free zone to promote blockchain initiatives and businesses.
Support blockchain-related research and investment in the city.
Provides specialized blockchain education and online resources from Binance Academy.
Promote initiatives that promote social welfare through Binance Charity.
Help organize Blockchain week in Busan in 2022 (BWB 2022).
CZ (Changpeng Zhao), CEO and Founder of Binance, said:
"Thanks to our industry-leading position and technology expertise, combined with Busan City's strong support for the blockchain industry, we hope to help grow crypto adoption. We look forward to working closely with the city to support the establishment of digital asset exchanges and various blockchain industries."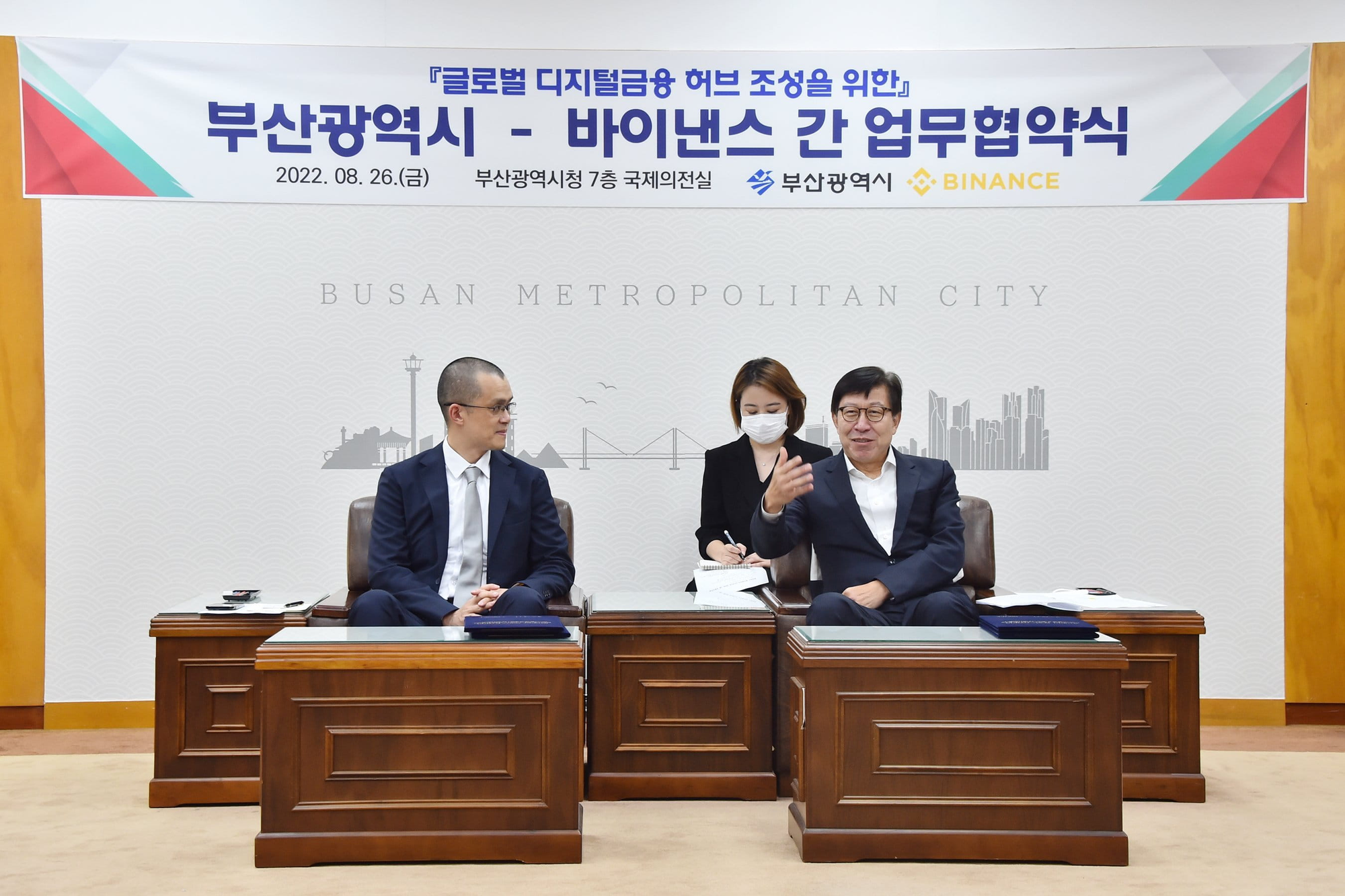 Writer's opinion
From the MoU between Binance and Busan City, investors can clearly see that the blockchain industry must be part of the smart city that Chicago and Singapore have implemented to become one of the asset exchanges. techniques in the world. Therefore, the blockchain industry is continuing to be adopted by Governments around the world to develop the country strongly in the digital age.