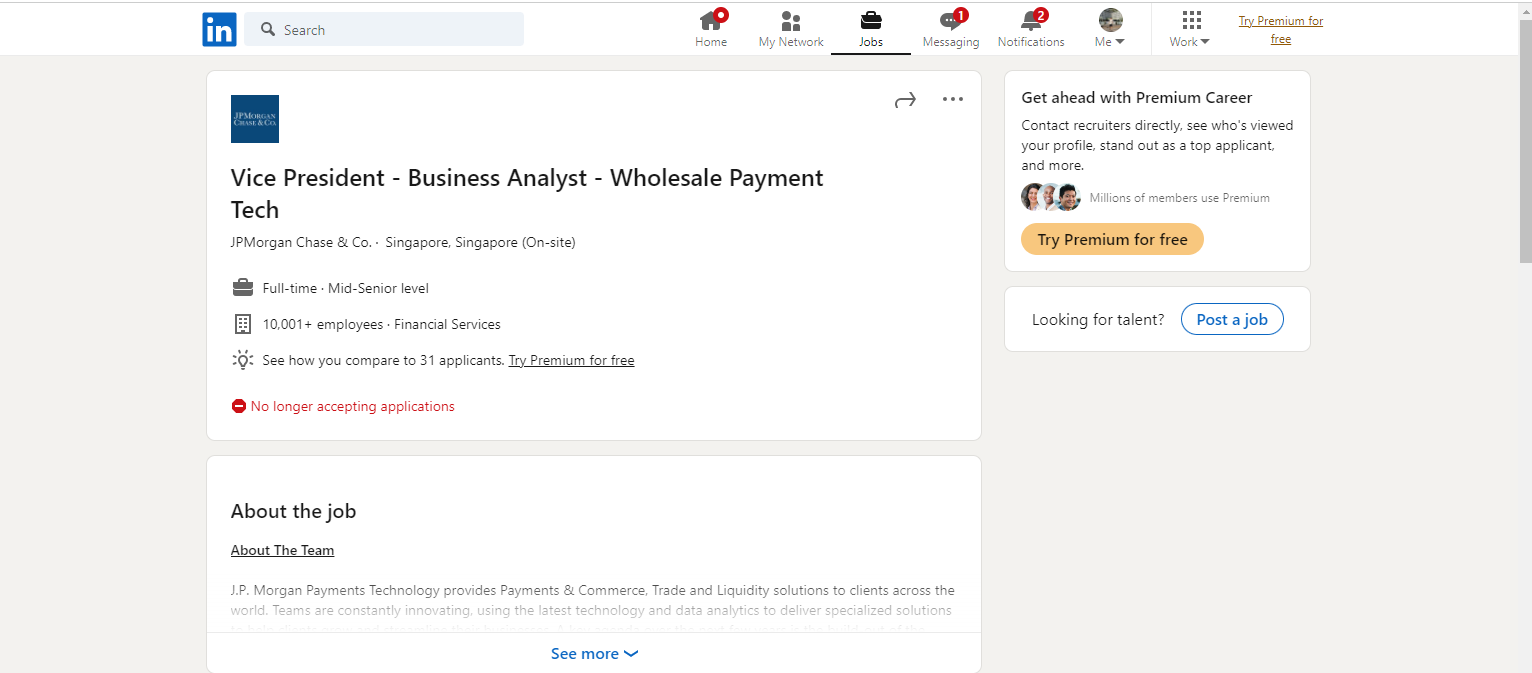 Banking and financial industry giant JP Morgan is hiring a vice president for payments business development. JP Morgan's latest job posting on LinkedIn shows that the giant is planning to find ways to enter the crypto market, web3 and crypto payment opportunities. The bank is looking to appoint an "inquisitive and dynamic" leader who can lead the company with extensive blockchain technology knowledge.
JD of Jobs describes the crypto sector as an "Ocean of Technological Change" and the bank is also finding a way to enter this potential market. The main responsibility of the vice president that JP is looking for is someone who will hunt and win crypto payment opportunities in web3 or metaverse. In addition, the appointee is also expected to have a broad view and ability to analyze the operating structure of the client file and also understand the customer's cryptocurrency payment behavior.
The hiring shows that JP Morgan is seriously considering entering the crypto space ahead of other banking giants to get off to a head start.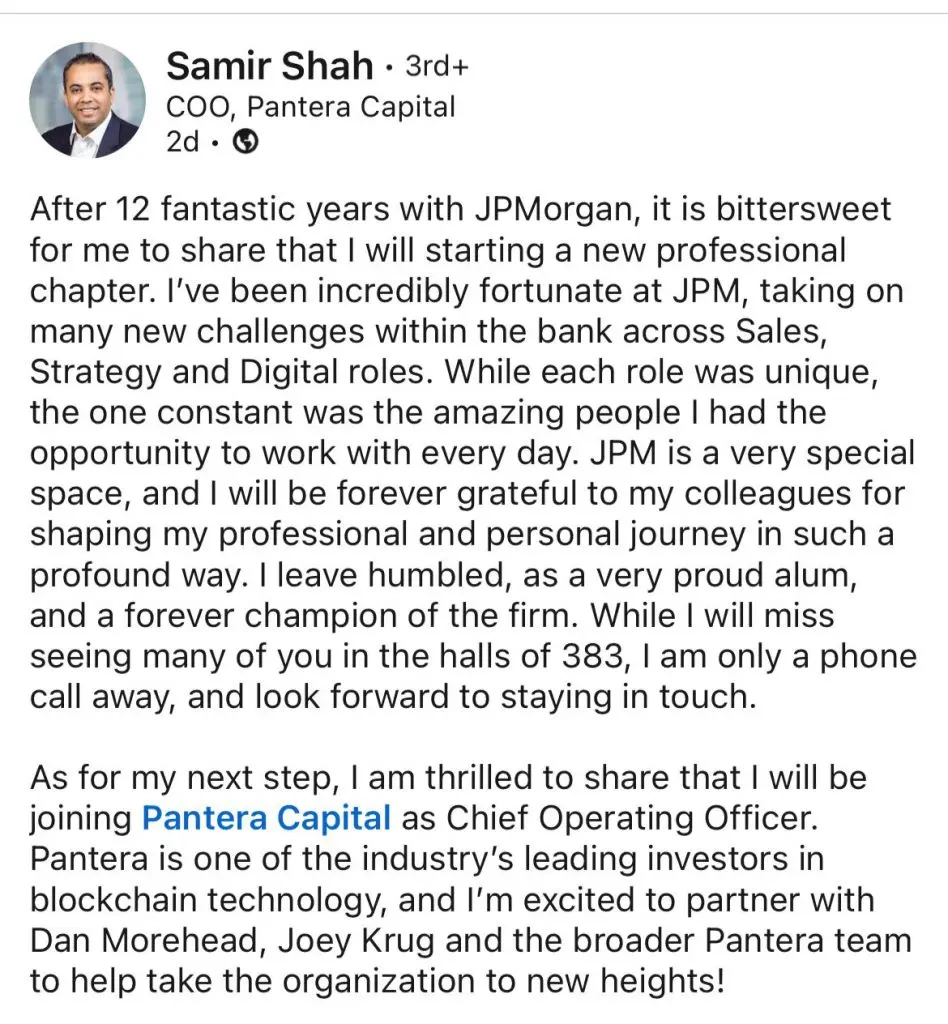 In addition to seeing the potential of crypto in the future, JP Morgan has also faced a very bitter situation when the company's talented people have passed away one after another. And the ones who take away JP's talents are none other than crypto companies.
JP's hiring comes at a time when top JP Morgan executives are stepping down to join crypto companies. In the third quarter of 2022 alone, three of the giant's top executives resigned including former CEO Eric Wragge, Head of Ideas Puja Samuel and Wealth Management Business Manager Samir Shah.
The fact that this giant is looking to anticipate changes in technology and finance in the future is partly helping them not only retain top talent, but also make them one of the giants in the traditional financial industry. pioneering system to become the leader in the crypto futures market.