Aries Market Overview
Aries Markets is a decentralized exchange built on Move. We bring you the best in DeFi, with products spanning across borrowing, lending, swapping, margin trading and account risk management all in one platform. With one unified margin account, you can earn interest on deposits, borrow from shared liquidity pools, and access other DeFi products on Aptos with ease.
Testnet tutorial and retroactive opportunity
On October 10, the Aries Markets project announced the launch of the Devnet phase of the project. Let's experience the features of Aries Markets with Holdstation through the detailed instructions below.
Step 1:
Users access to Aries Markets homepage, then click on 'Connect wallet' to connect your wallet to the platform.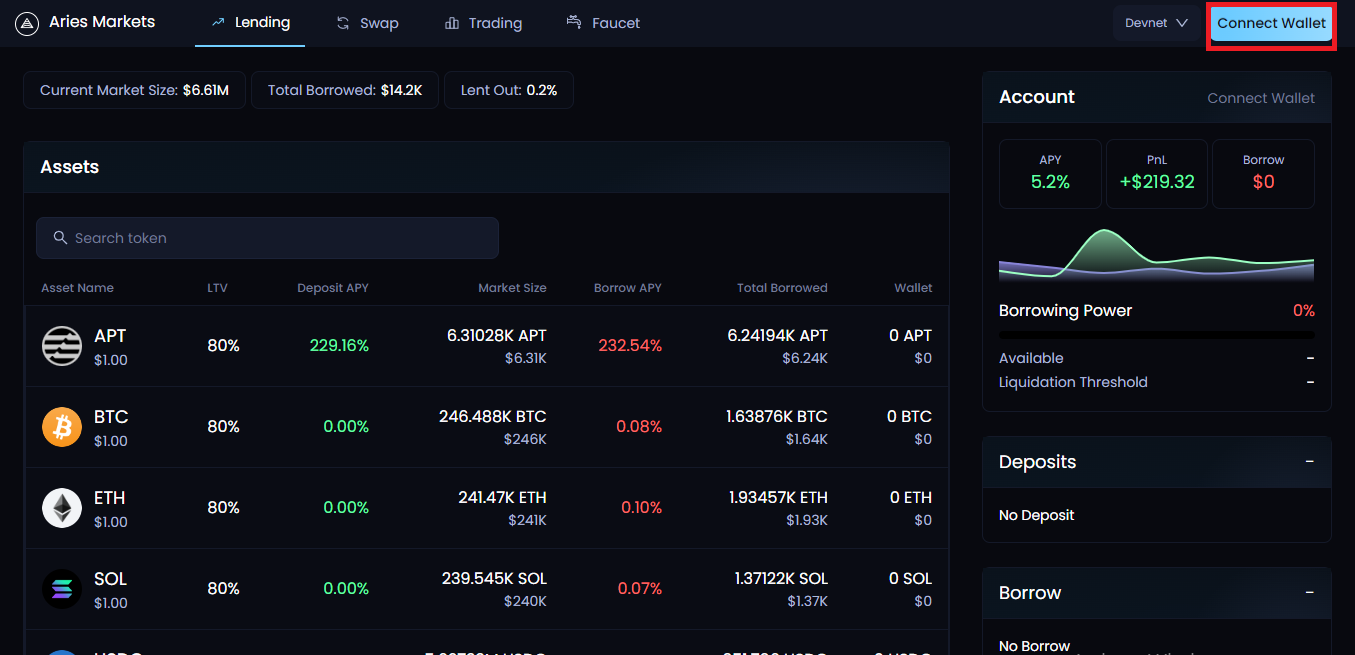 Aries Markets currently supports Aptos ecosystem's wallet such as Martian, Petra, Rise, Pontem, Fewcha, Spika,...In this article, writer will use Martian wallet.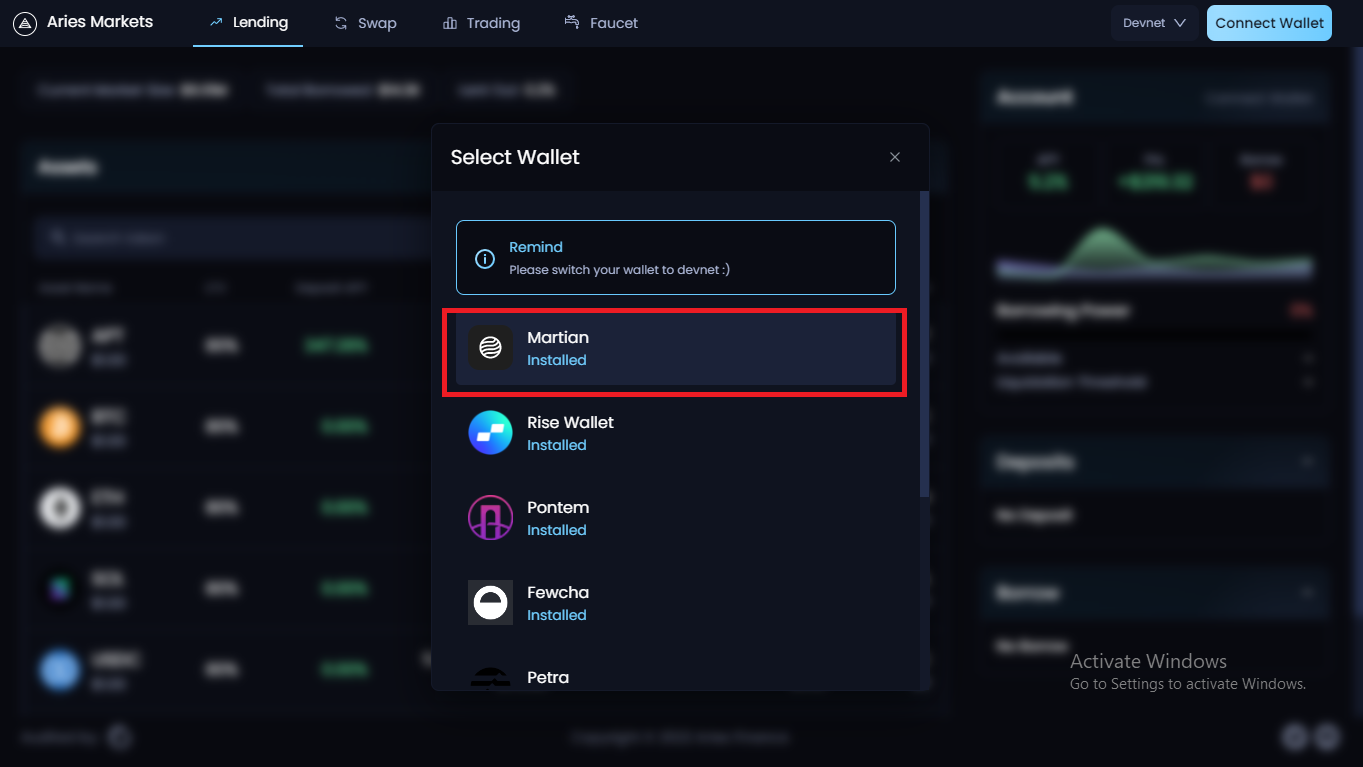 Step 2:
Next, uses need to create an account on Aries by clicking 'Initialize Account'. First of all, users need some test $APT in wallet and switch to the devnet network to continue.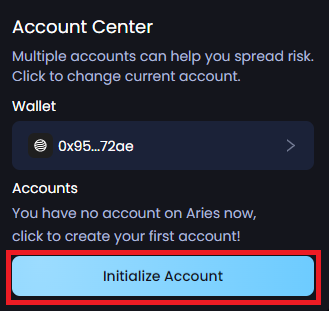 Step 3:
After successfully creating an account, users can create additional sub-accounts to help reduce risk and apply different trading strategies to each account.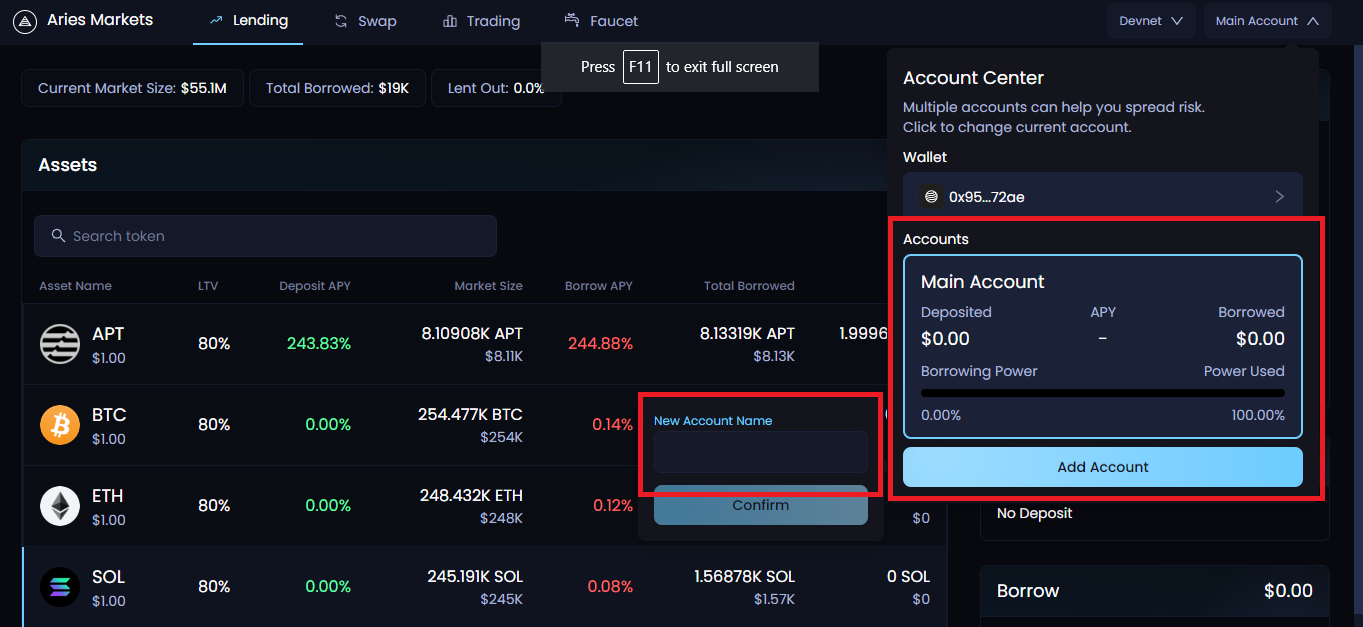 Step 4:
Users need to get test tokens/coins from 'Faucet' section, then click 'Airdrop' to get test tokens/coins.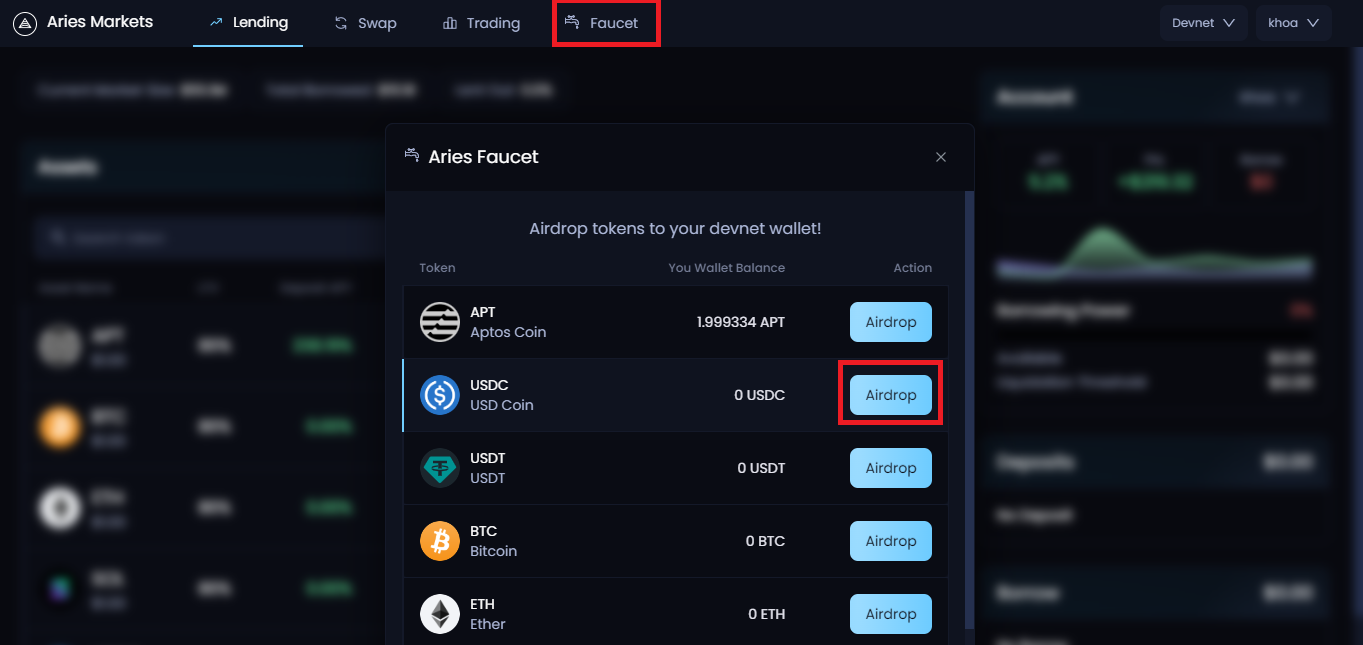 Step 5:
Users then proceed to deposit assets into the platform. In the 'Lending' section, select the type of asset that the user needs to deposit then enter the amount and click 'Deposit' to complete the deposit process.
Users can deposit assets for profit and/or borrow assets as collateral for other use cases.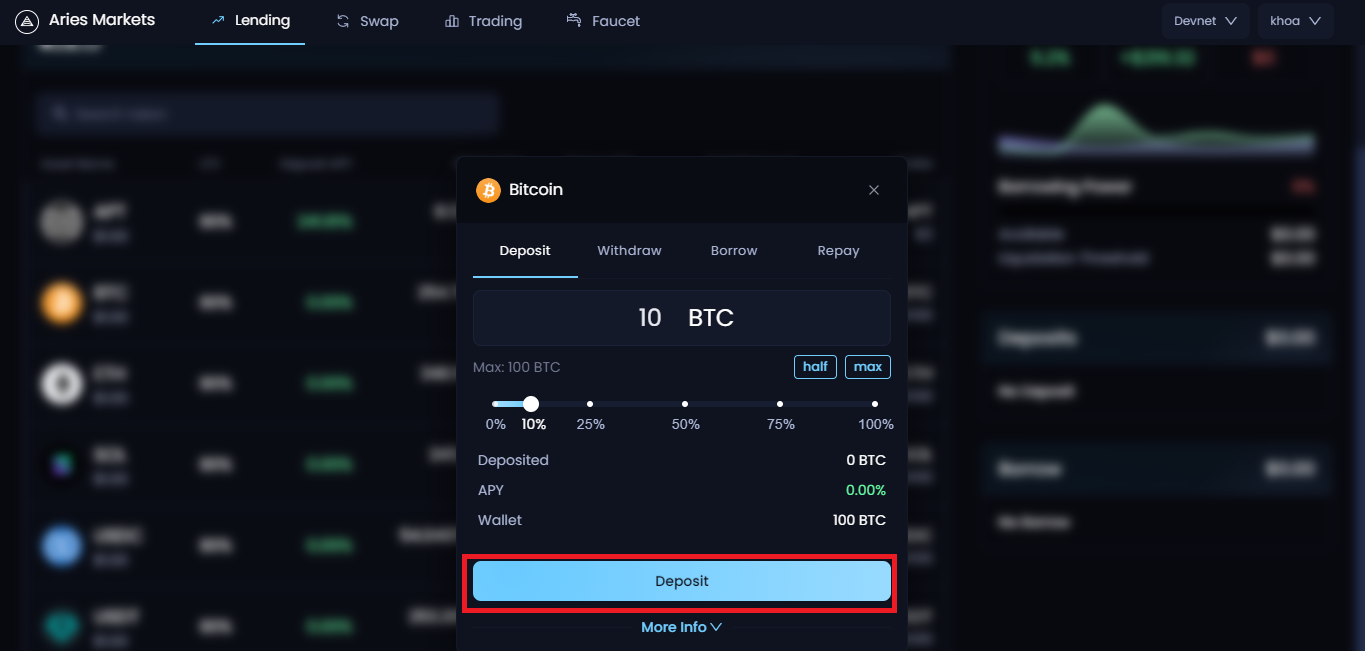 Step 6:
Next, users can experience the 'Swap' feature. Users access the 'Swap' section then select the assets they want to exchange (Note: Users need to deposit the asset type into the platform before swapping). Then enter the amount users want to swap and click 'Review Swap'.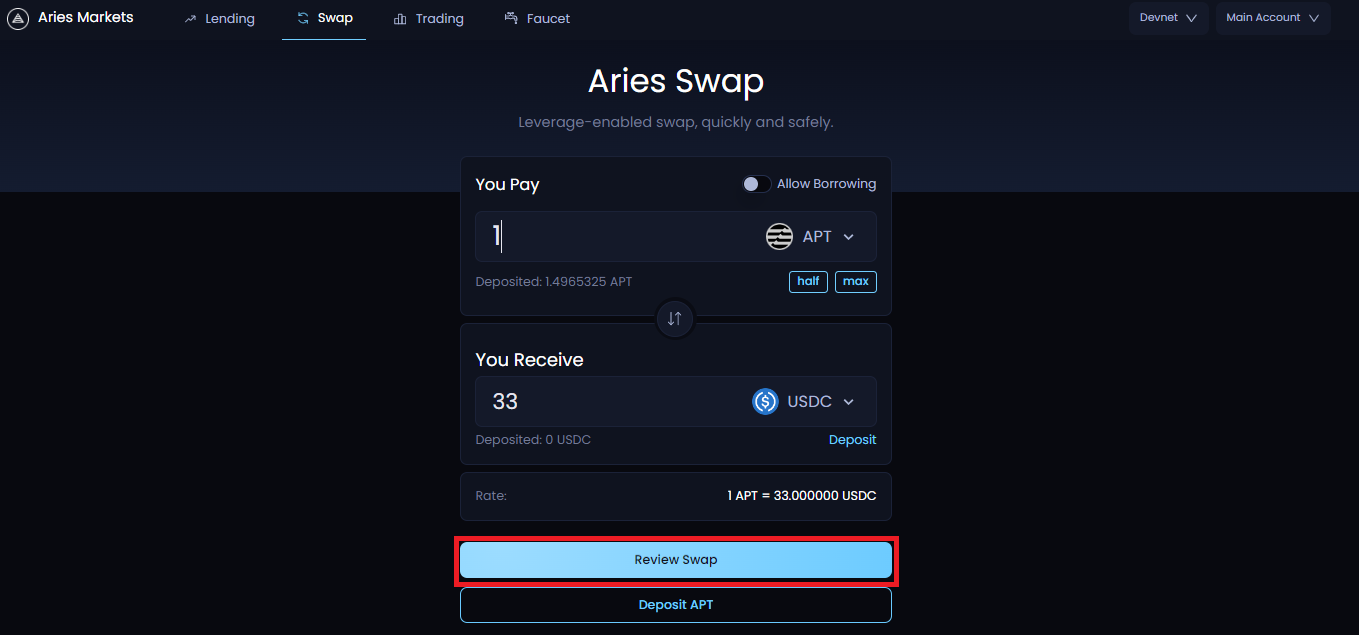 Then click 'Swap' to complete the swapping process.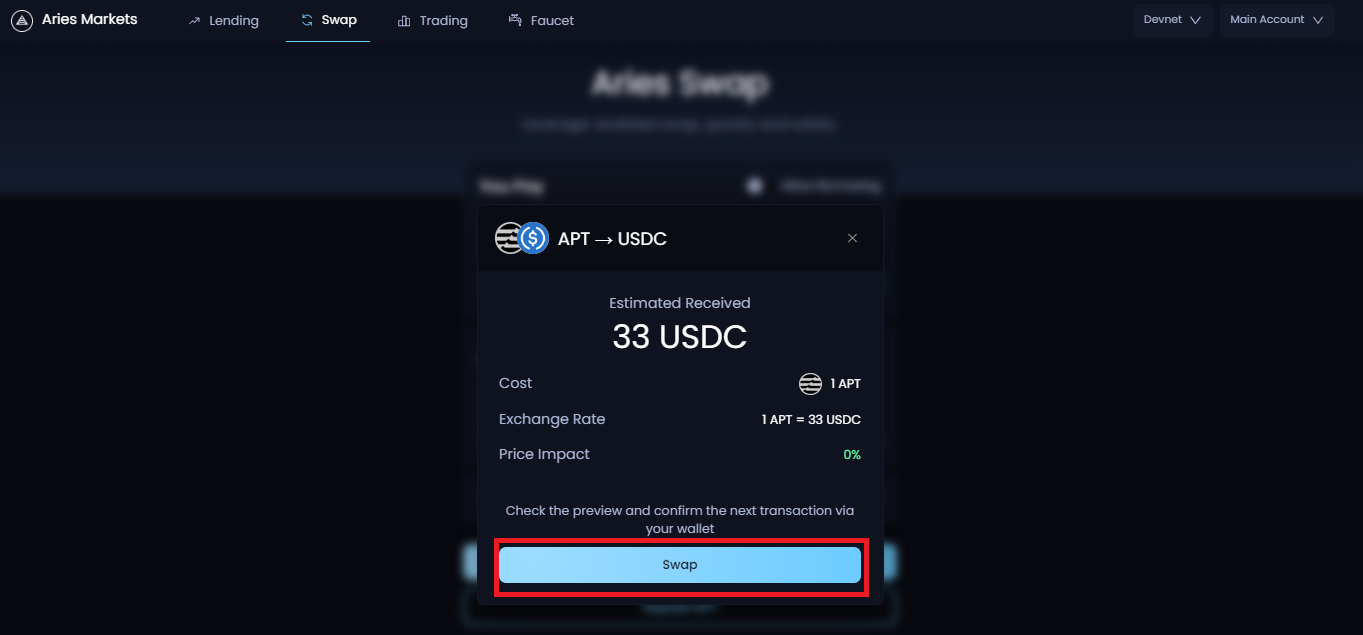 Step 7:
Next, users can experience the 'Trading' feature of Aries. In the 'Trading' section, users can choose trading pairs as shown below. Select buy or sell order and enter the amount to trade then proceed to buy/sell.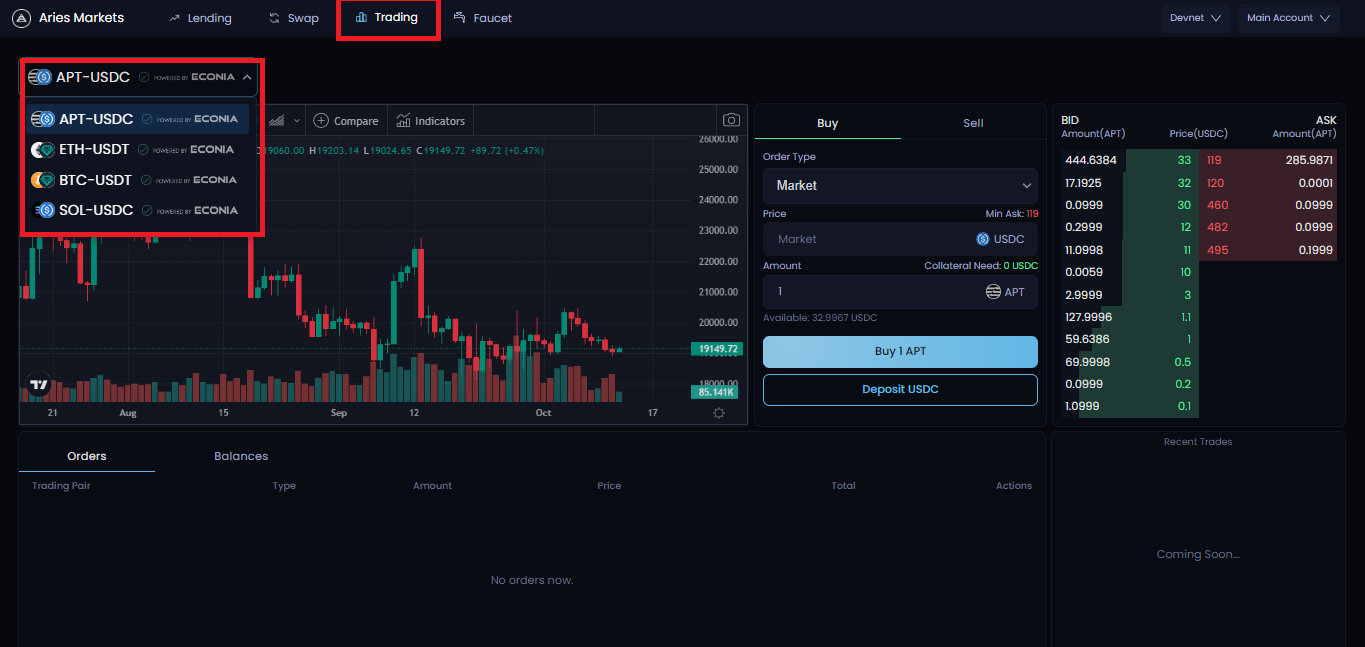 Then click 'Swap' to complete the trading process.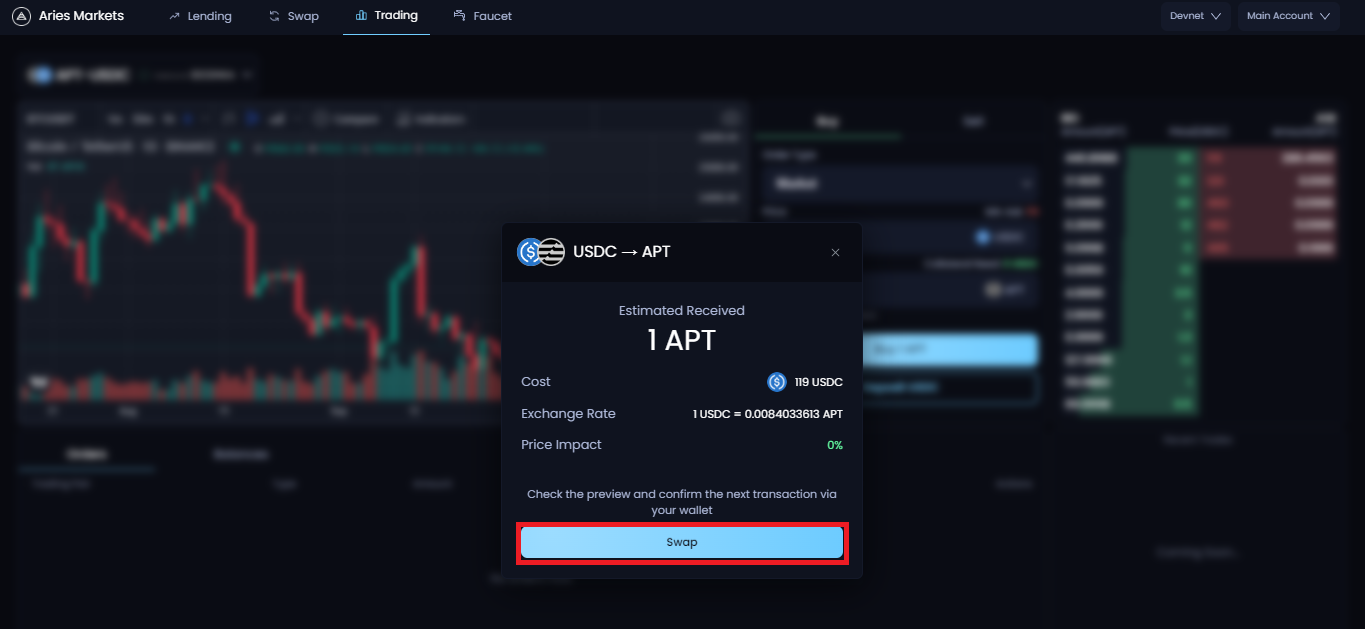 Step 8:
Users should experience the full range of Aries Markets features such as trade, swap, and stake various asset pairs to find the platform's bugs. Users can then report bugs they have found as well as send feedback to the platform via #feedback at Aries Markets Discord channel for a chance to receive an airdrop from the project after the project's mainnet.