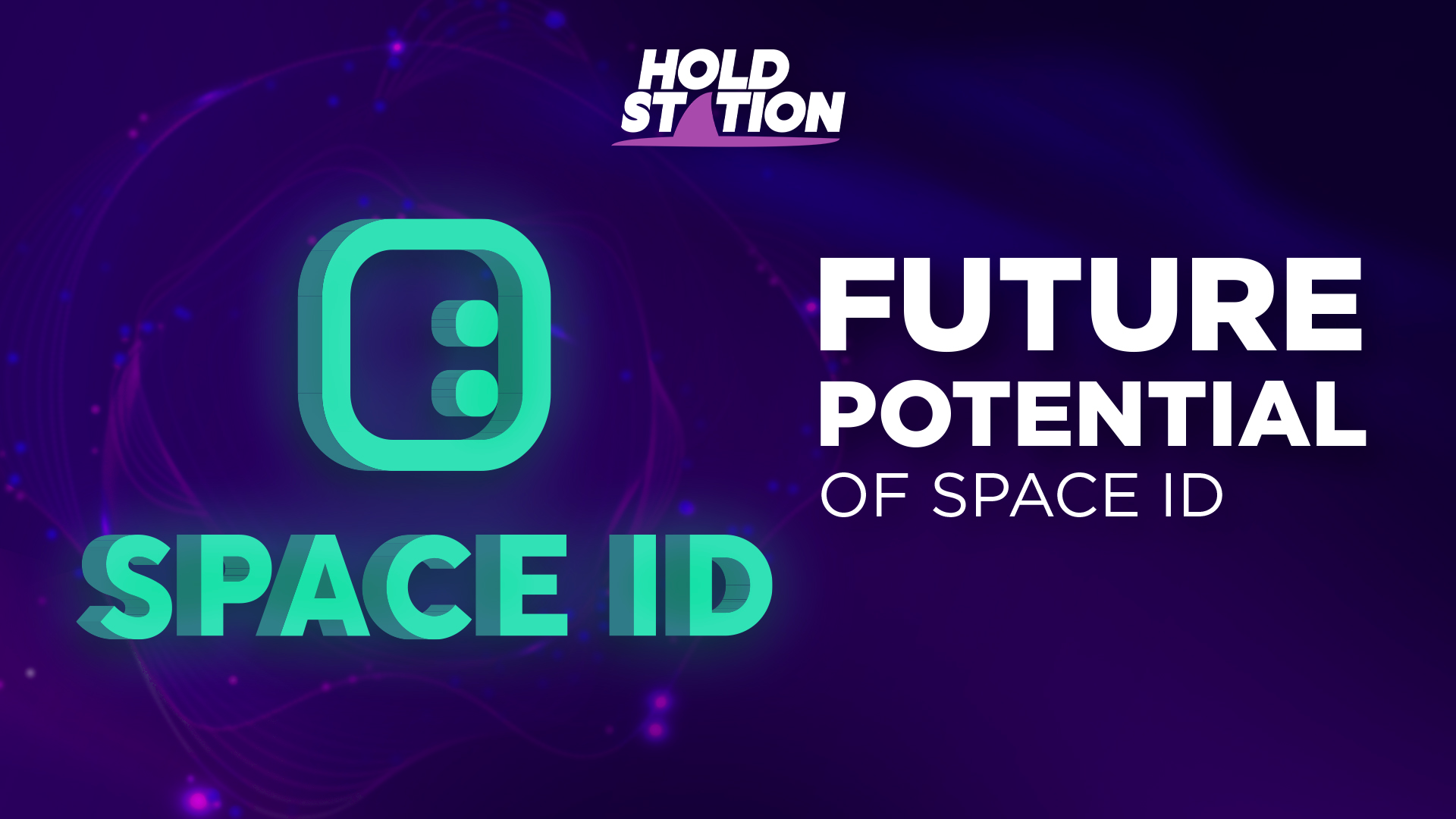 Space ID was developed as an identification solution in the Web3 world to optimize user experience when performing activities such as crypto trading, token borrowing, minting NFT,... After the previous pre-registration phase, strong growth data shows that community attraction and interest as well as value is gradually recognized. Not only that, in early September, SpaceID announced that it was backed by Binance, which can be a factor showing the great potential of this project. Let's figure it out with Holdstation the long-term potential of Space ID according to the data below.
How Space ID works
Web 3.0 is growing day by day with many smart contract transactions being done throughout Layer 1 such as BNB Chain, Fantom,... or Layer2. When entering the world of Metaverse, the need to connect blockchains to expand the ecosystem of a dApp is essential - this is like the economy of a country will grow much stronger when it is open to international.
To solve the problem of how to integrate an ID that stores personal data for activities ranging from crypto trading, borrowing tokens, minting NFTs, buying tickets or even home in the decentralized world later, Space ID uses Lucas - blockchain to bridge and store data on many different chains. Besides, there will be security technology from Jedi smart contract and Oracle Yoda. So:
Lucas will ensure data security
Jedi supports integration on many different blockchains thereby increasing flexibility and scalability
Oracle Yoda will update the information as well as verify the owner's identity. Thereby helping SpaceID act like a citizen's identity of the Web3.0 world
How to register Space ID's .bnb domain name in public stage
From September 13, 2022, the domain name Space ID will be open for public registration. Holdstation will soon update instructions on how to register for everyone.
Investors and partners of Space ID
Investors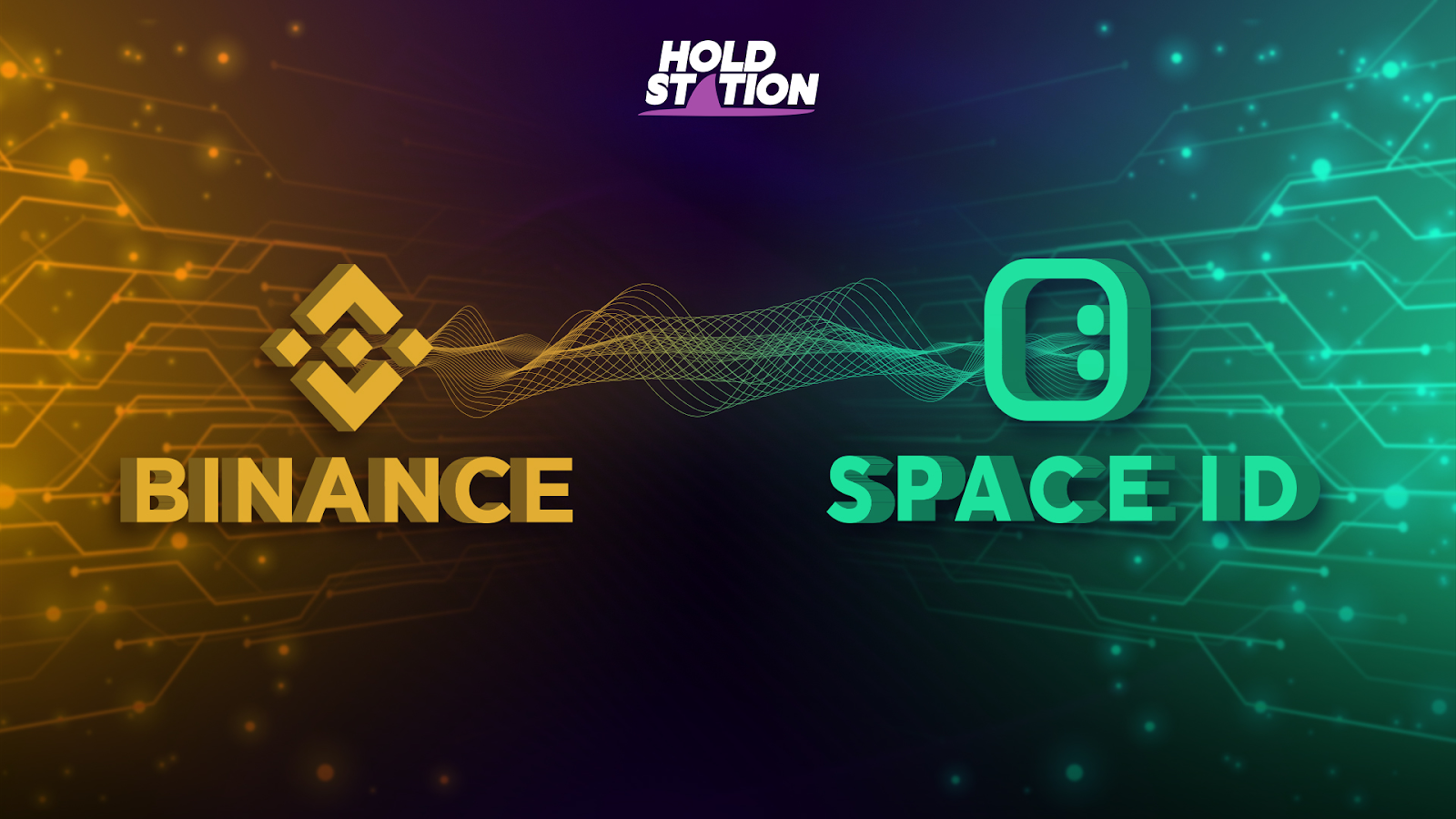 At the present time, on September 2nd, Binance announced an investment in Space ID leading the seed round to support and accelerate the growth of the domain name service network.
Partner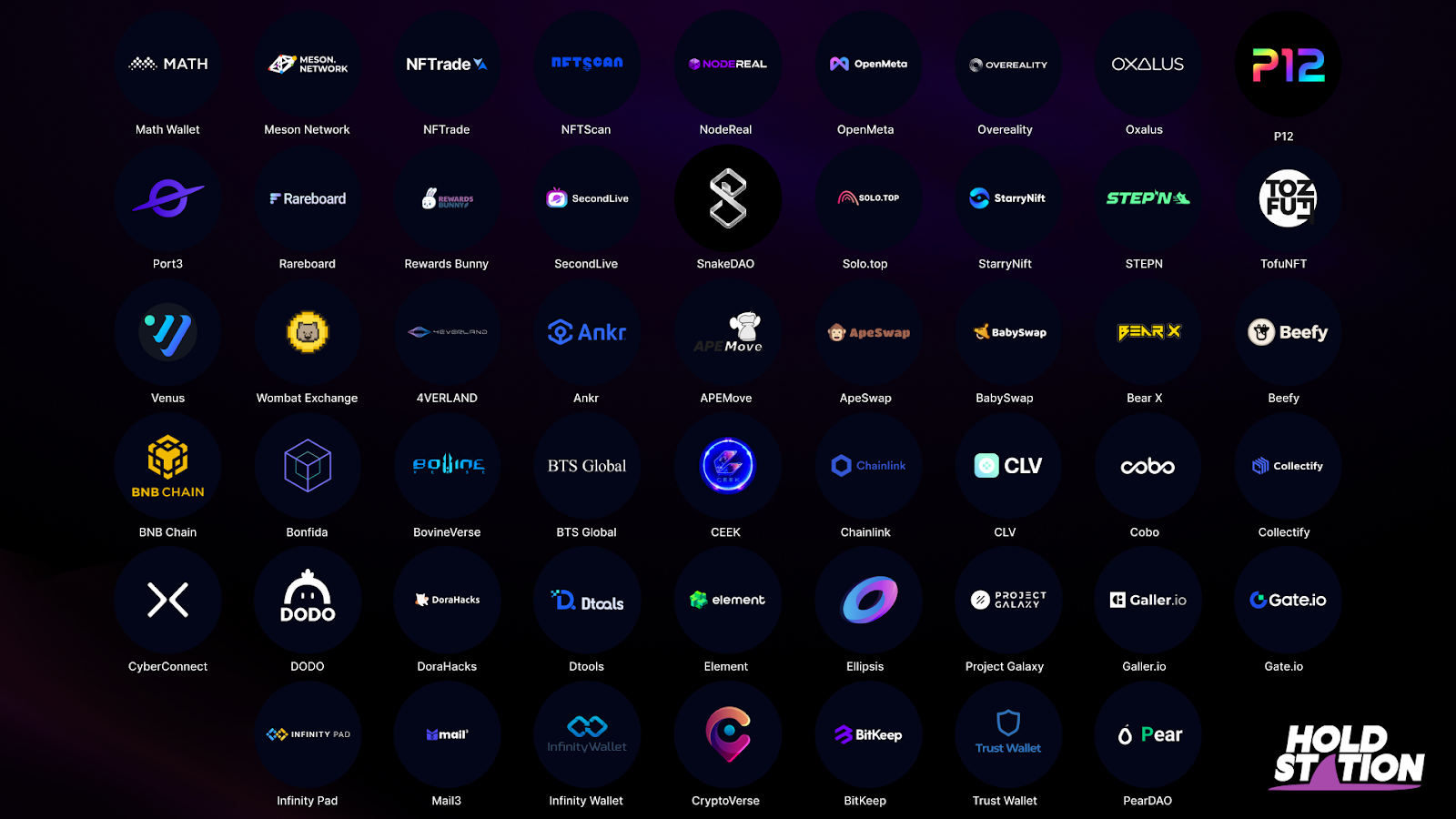 Up to now, Space ID has been integrating with many major partners in the BNB Smart Chain network as well as multi-chain partners as well as integrating into electronic wallets. Below is a list of Space ID's current integration partners.

Space ID development team
According to research information, the team behind Space ID is still an anonymous team. However, according to the information as well as the hypothesis posed on social networking platforms. Space ID has a development team that is the team of Binance behind because Space ID is supported quite a lot in the budding stage from major projects on the BSC ecosystem before the announcement of successful funding. In addition, Space ID also participated and entered the selected projects for MVB Incubation V of Binance.
According to currently searched information, the current Space ID team consists of the following core members:
Denali: Project Lead of the Space ID project
Solo: Growth Lead of the Space ID project
Allen: Product Manager at Space ID
Arton: Community Lead at Space ID

Growth potential
In both the past and present, both Web1 and Web2 generations, domain names have become an integral part of the Internet, acting as the face of the biggest brands, companies, organizations and individuals. . Businesses like Amazon were born on the internet, while many others brought their real-life businesses online by signing up for a website that culminated in the dotcom bubble from the end of the last millennium. And up to now, there have also been many .com domains on Web2 that have been bought and sold for millions of dollars, below are some examples.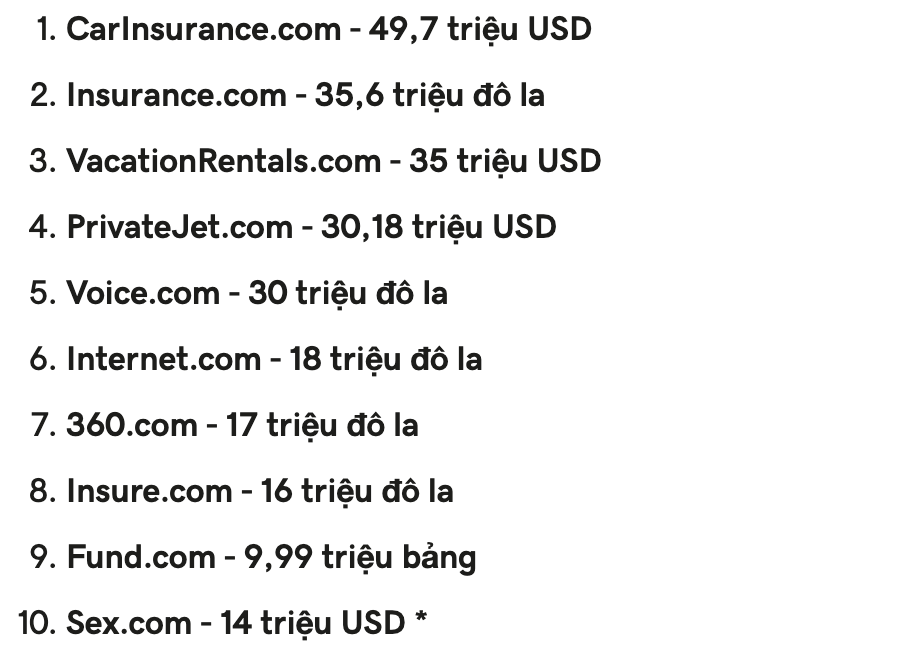 Of course, comparing the value of Web2 domains with Web3 is pretty lame at the moment. So let's take a closer look at another project that has pioneered this field - Ethereum Name Service.

There have been many ENS domains sold for record high prices, paradigm.eth for 420 ETH - equivalent to $1.5 million at the time of closing, emoji domain ❤️‍🔥.eth for 100 ETH, Brand domains that exist on web2 like Google, Nike, Apple are also sought after or meme domains like "stop-doing-fake-bids-its-honestly-lame-my-guy.eth" or "buymydomainplz" .eth" has also been sold at a premium.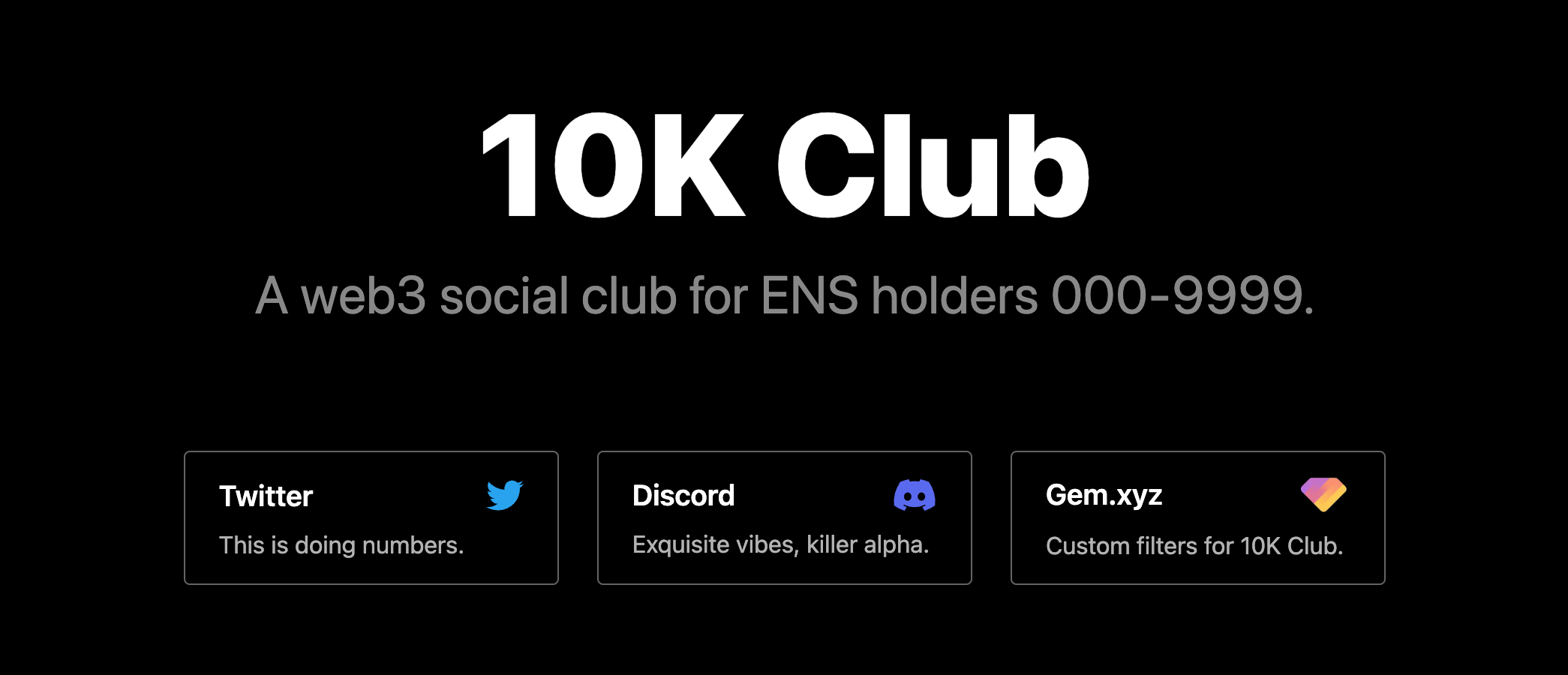 Not to mention 10k Club - a group only for owners of domains from 000.eth to 9999.eth with its own perks and the future of DAO around these domains. It is the attraction from this phenomenon that has pushed the floor price of domain names with only 3, 4 digits to the top, with 000.eth being sold for 300 ETH.
Back to our main character, after being released for a few months, Space ID has achieved certain milestones as well as showing amazing growth potential in terms of users as well as the number of registered domains. . Let's take a look at some of the following positive statistics with Holdstation to get an overview of the growth potential of Space ID.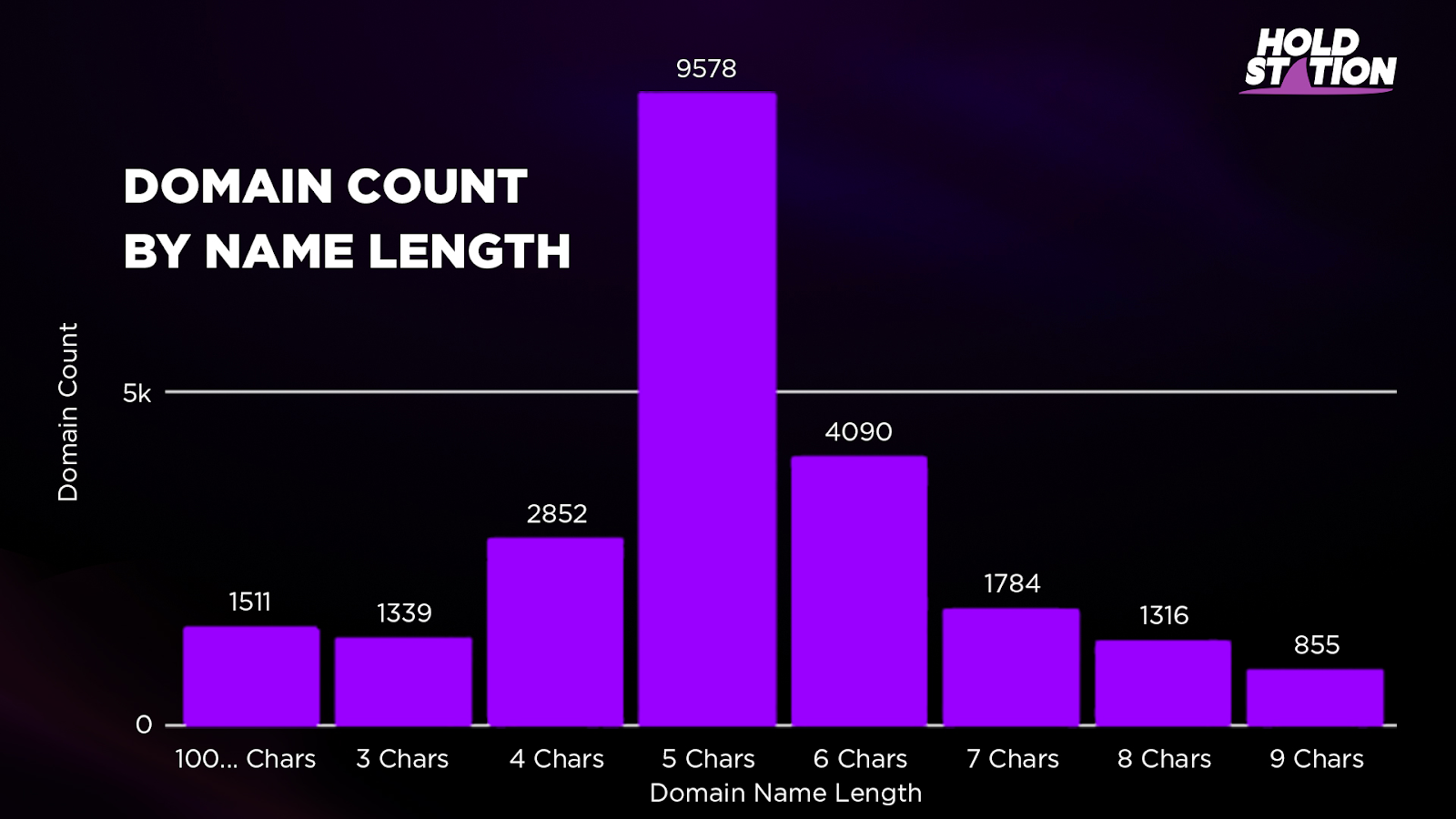 Domain names with a length of 5 characters are numerically superior to domain names with other character lengths. Space ID stipulates that for a domain name of 5 characters or more, the registration fee is quite cheap at 5$ compared to 4 characters or 3 characters with a more expensive registration price, which can lead to the domain name having 5 characters. registered characters quite a lot compared to other domains.
The average transaction price for each domain is about 0.4639 BNB, data calculated from the NFT Marketplace gives the average transaction value. Although there has been a sharp increase in price compared to the price at domain name registration, this can nevertheless be seen as a fairly low average floor price for BSC network .bnb domains compared to .eth domain names. of Ethereum, showing that the upside potential of the Space ID domain name is still quite potential from here until the end of 2022.
In addition, as can be seen in the table above, the data shows that the number of buyers and sellers is quite different with the ratio ¼ , in which buyers account for 10654 people at the time of writing compared to sellers who only have 2733 people. This proves that Space ID's buying power of .bnb domains is very strong when there are many collectors hunting for rare domains as well as speculators who want to buy domain names to benefit from arbitrage.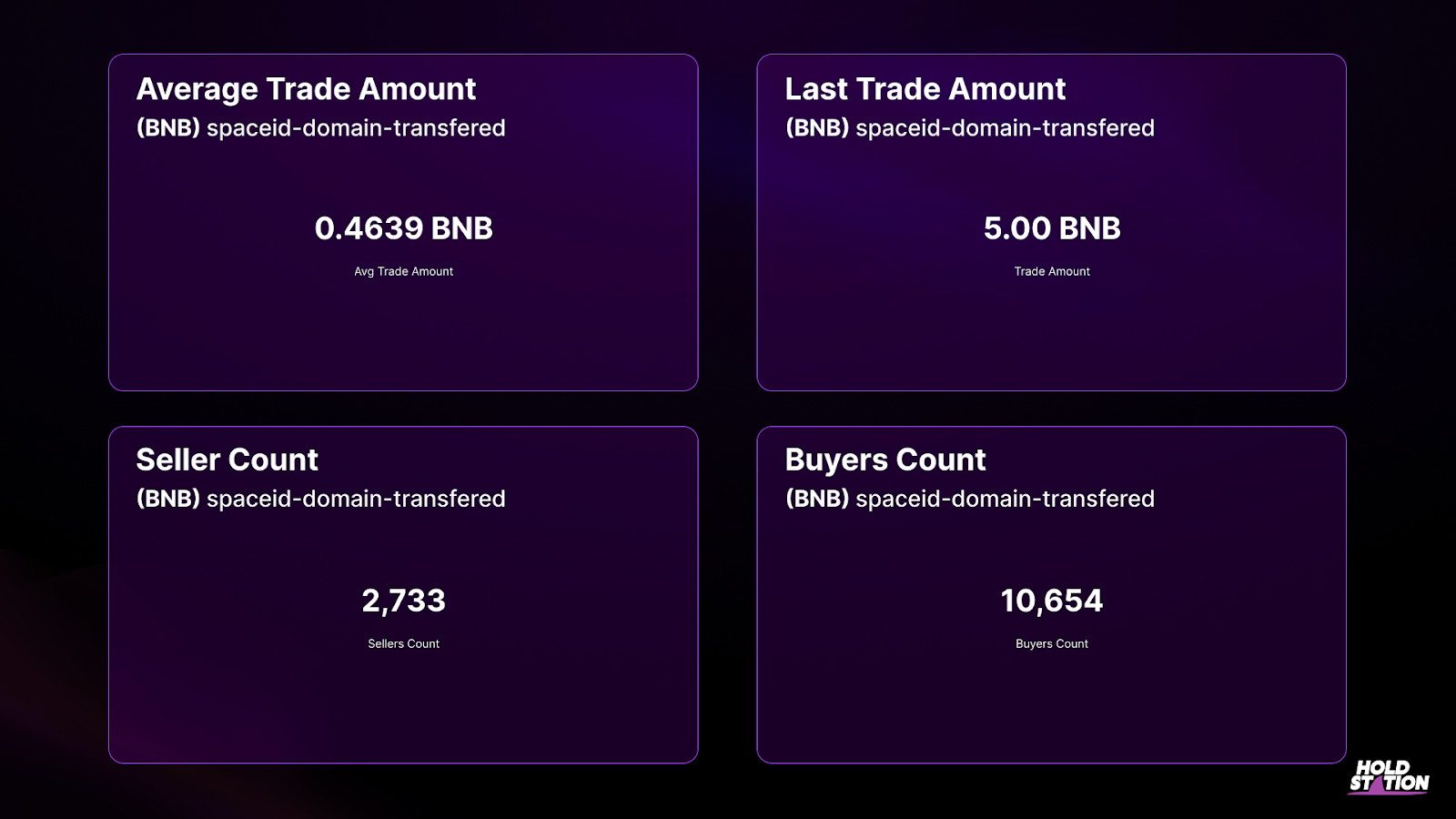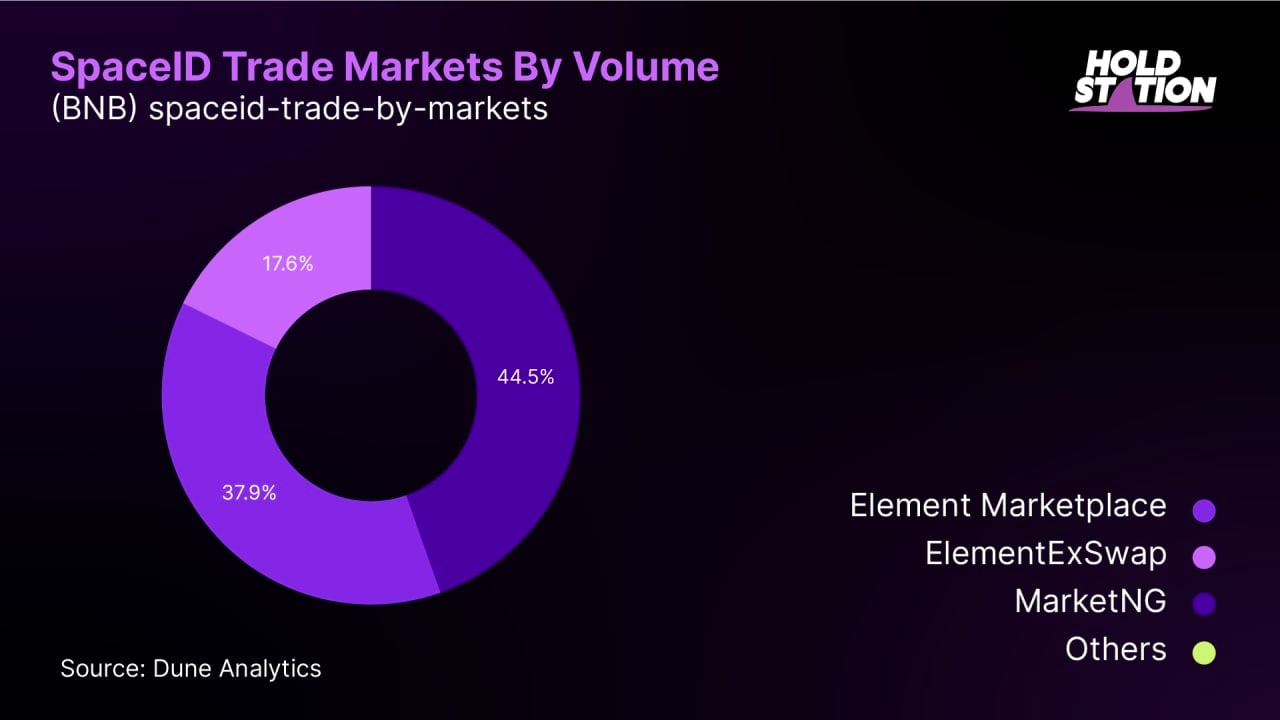 At the present time, Element Market is still the largest NFT market in the trading of Space ID .bnb domains when accounting for 37.9% market share in trading volume as well as 37.4% of TX (Transaction Hashes).
Most domain names with numbers between 3 and 4 characters are heavily traded on Element as this NFT trading platform creates its own unique character, length, number & alpha domain name filter Space ID. Investors can consider trading .bnb domains on Element to create more liquidity for the domain names they are holding.
Conclusion
In my opinion, Space ID is a project with a deep and long-term vision with the desire to develop into an ecosystem of identity services on Web3 in the future, not just encapsulated in each address domain. wallet. Space ID is expected to become a worthy competitor to ENS in domain name services in particular as well as a Web3 format network in general.