After the huge Aptos Airdrop event, the fomo wave for Aptos has cooled down. However, Aptos has returned with many projects integrated on Galxe. Users can join the following campaigns to mint NFT for free and have a chance to receive Airdrop from the project. Let's find out with Holdstation the following projects from the Aptos ecosystem.
Nodreal
Make your Web3 Real with NodeReal, a one-stop blockchain infra and service provider.
Entry GalxeNodreal and complete these action to get NFT.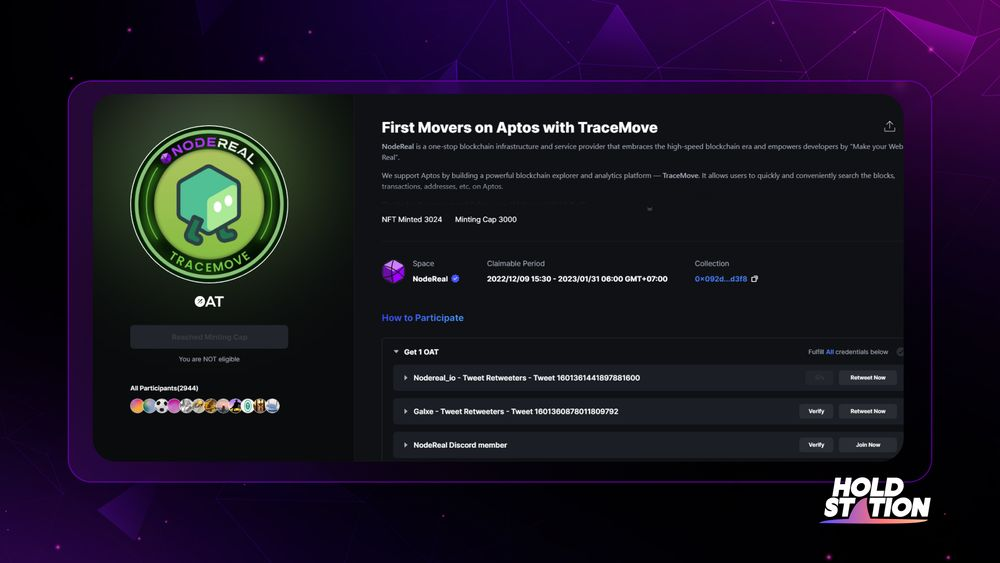 Omnichain Trade
Onchain Trade brings a suite of DeFi products in one single UI, from swapping assets to leverage trading.
Entry GalxeOmniTrade and complete these action to get NFT.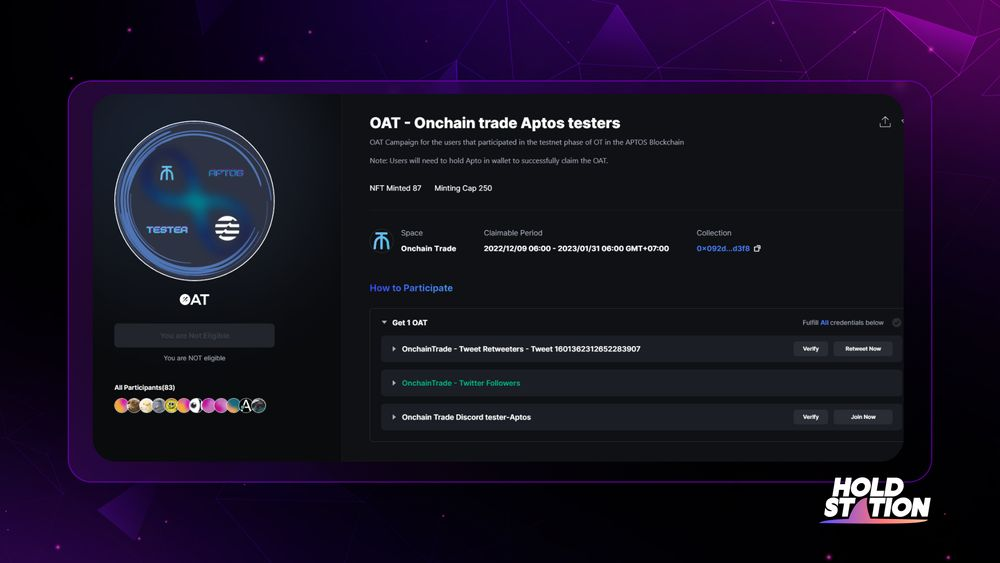 Souffl3
Souffl3 is the next gen smart trading NFT market and the No.1 NFT marketplace on Aptos.
Entry GalxeSouffl3 and complete these action to get NFT.
OmniBTC
OmniBTC is the first omnichain financial platform integrating with DEXs and omnichain interoperability protocols.
Entry GalxeOmniBTC and complete these action to get NFT.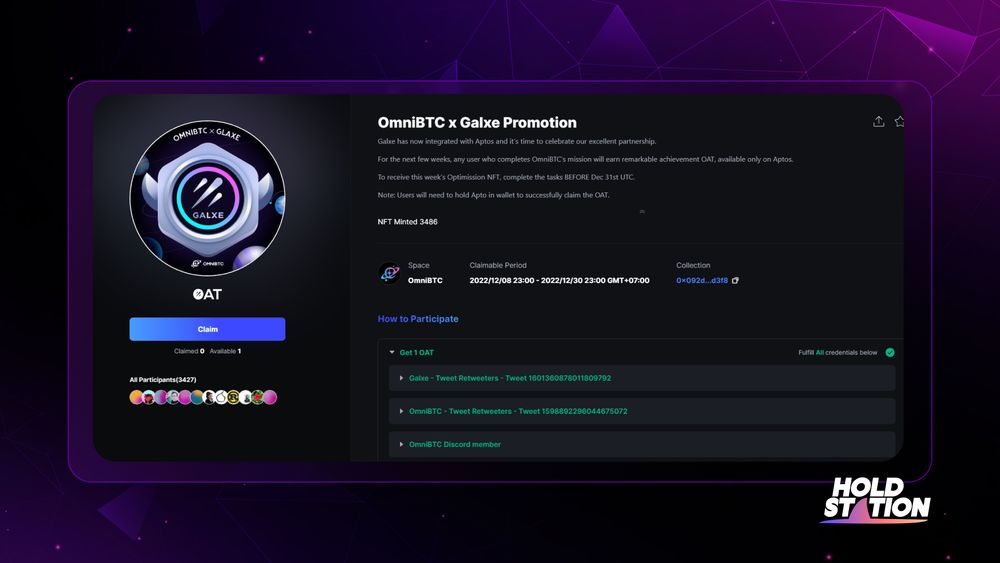 ApStation
ApStation is a decentralized NFT collection generator on Aptos.
Entry GalxeApStation and complete these action to get NFT.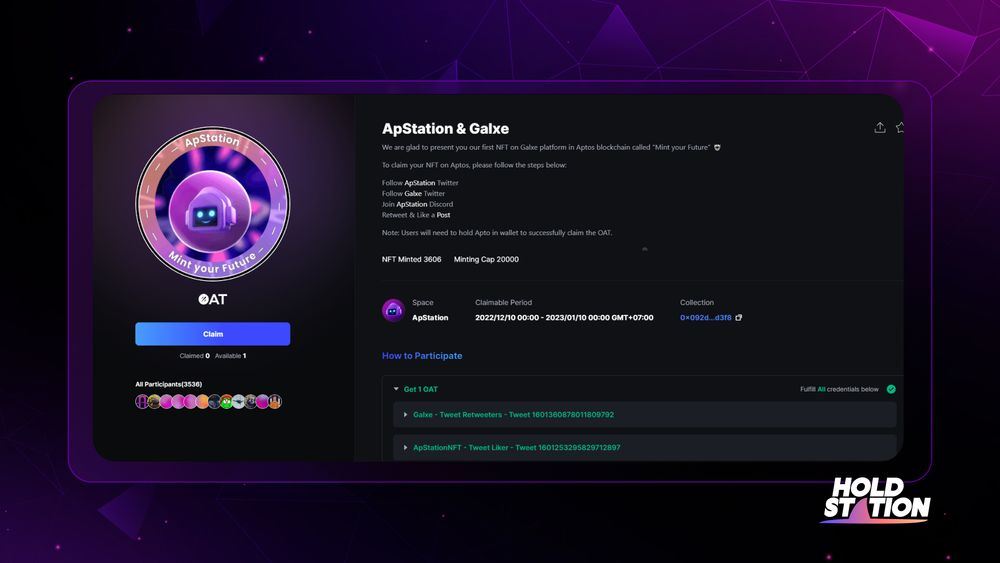 AptinLabs
Aptin is an algorithmic, decentralized protocol for lending and borrowing on Aptos. Aptin enables users to effortlessly lend, borrow, and earn interest within a global network.
Entry GalxeAptinLabs and complete these action to get NFT.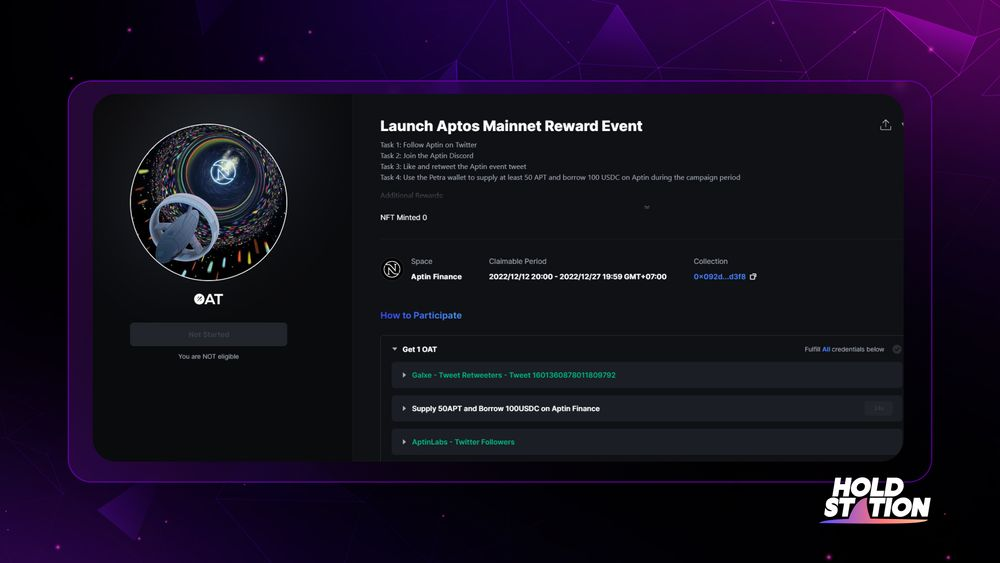 Aries Market
Aries Market is a Decentralized Digital Exchange building on Aptos. Your Key Your Coin.
Entry GalxeAries and complete these action to get NFT.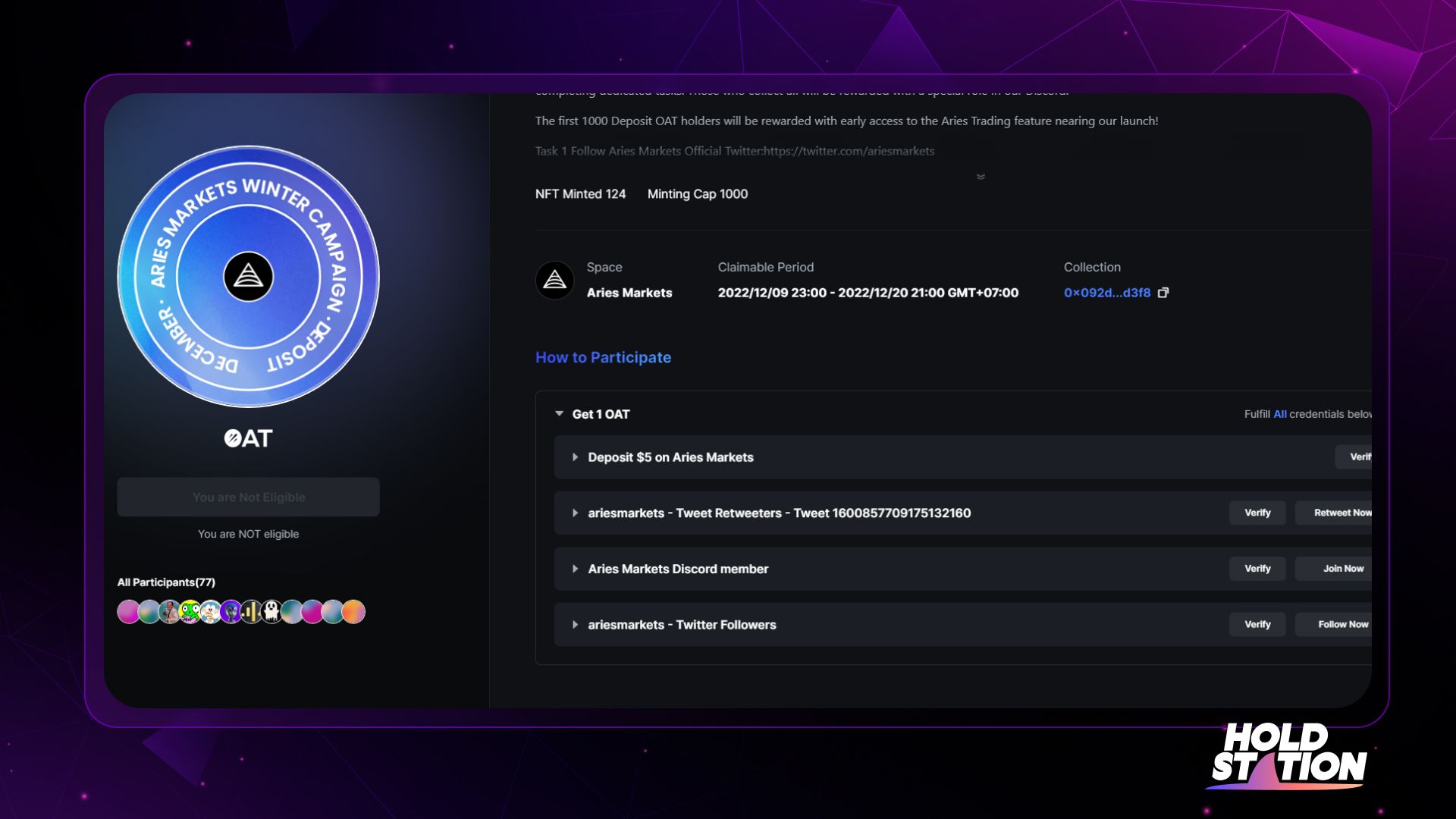 Summary
The above projects of the Aptos ecosystem are running campaigns on Galxe, although not 100% chance of receiving Airdrop, but will help you increase the possibility of receiving rewards from the above 8 projects.
After minting and receiving NFTs from the above campaigns, you can check your wallet to see the NFTs you have received.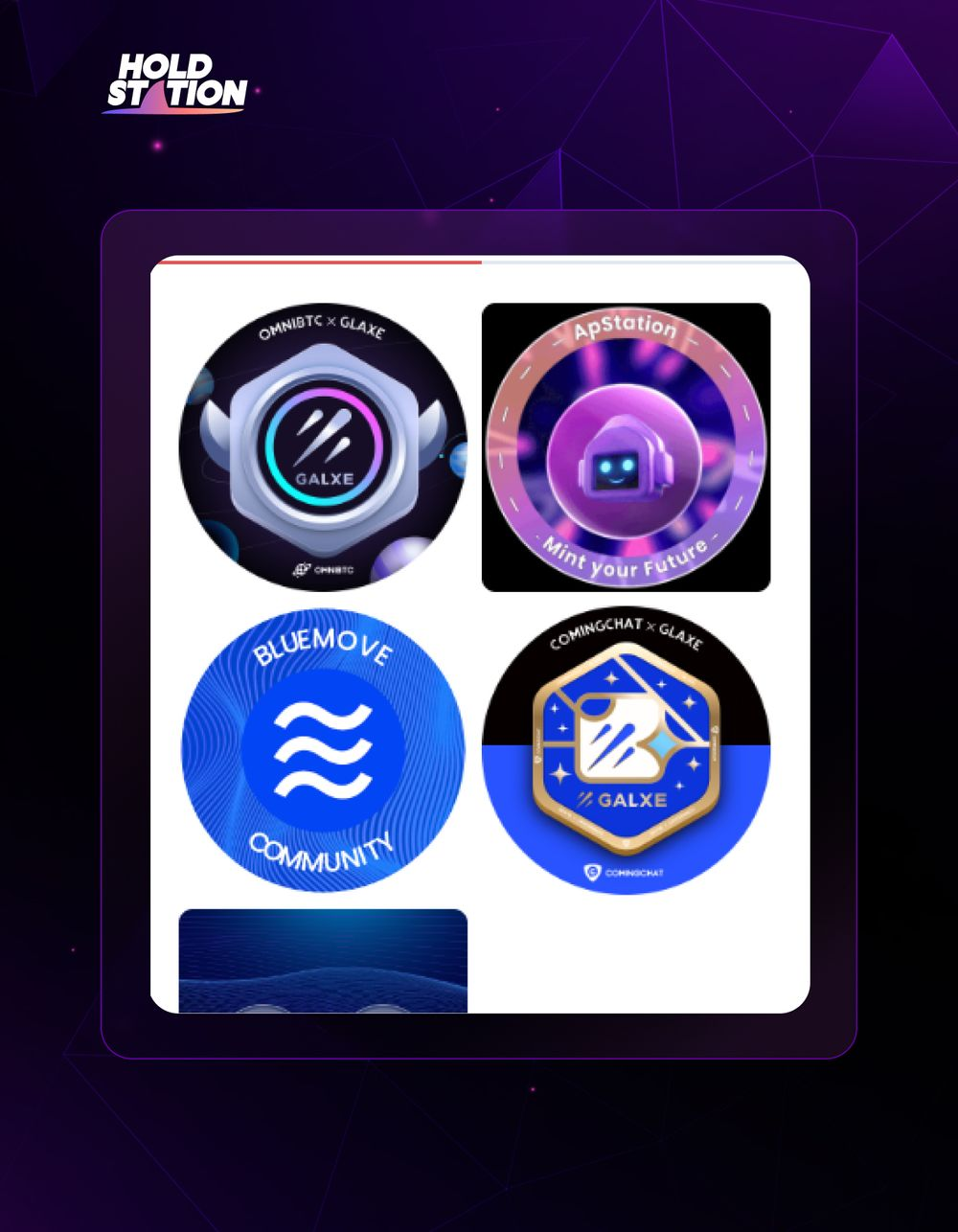 Disclaimer:
The information, statements and conjecture contained in this article, including opinions expressed, are based on information sources that Holdstation believes those are reliable. The opinions expressed in this article are personal opinions expressed after careful consideration and based on the best information we have at the writing's time. This article is not and should not be explained as an offer or solicitation to buy/sell any tokens/NFTs.
Holdstation is not responsible for any direct or indirect losses arising from the use of this article content.