DEX is the top potential segment and an indispensable array for an ecosystem. Therefore, DEXs are usually the biggest Dapps in the system, for example Ethereum has Uniswap, BNB Chain has Pancakeswap or Avalanche has Trader Joe… Below Holdstation will list the most potential DEX projects on the Aptos ecosystem.
Pontem Network
Highlights Features
Not only considering the DEX segment, Pontem Network is currently the most prominent project among all Aptos projects. Unlike other projects, the Pontem team has been active for a long time. Previously, the project was built as a bridge between Polkadot and Facebook's Diem Blockchain. Then move to develop on Aptos from 2022.
Diem Blockchain is also the predecessor of the current Sui and Aptos, so Pontem has had many years to build a Dapp running on the Move language - the language of Diem / Aptos / Sui. Along with that is a team of experienced people who have built large blockchain projects since 2014 ➡ Much better than most projects that have only recently been built with Aptos.
Backers
In addition, Pontem Network is also impressive thanks to its powerful backer. The project has raised 4.5M from top funds such as Alameda Research, Animoca Brands, Delphi Digital, Avalanche, … or Aptos itself.

Products
Because it has been built for a long time, Pontem has almost developed an optimal set of products for users and web3 developers to enter the Aptos ecosystem.
👉 Among them, the most prominent products are LiquidSwap – The first AMM-based DEX exchange on Aptos. This is the most expected product and is also the spearhead of the current Pontem. App is very fast and smooth to use, can now be experienced on testnet.
👉 Pontem Wallet - Also a simple, effective wallet like other wallets being developed on Aptos. But this is a wallet that is always integrated with the Pontem product ecosystem.
👉 Move VM – fork of EVM. Allows EVM Dapps to be brought to Aptos easily. This is a very potential technology because looking back, the most powerful blockchains all have EVMs to pull money from Ethereum, not to mention Aptos is also a non-EVM blockchain, so there will be many opportunities for Move VM to develop.
There is also the Move Intellij IDE Plugin and the Move Code Playground, which are great support products for the project/developer who wants to build on Aptos. Pontem can be compared to almost a portal into the world of Aptos.
Community
Currently, twitter @PontemNetwork has more than 41k followers, the most among Aptos projects. In discord and telegram groups there are 42k and 21k members respectively. The interaction is average and not outstanding.
Tsunami Finance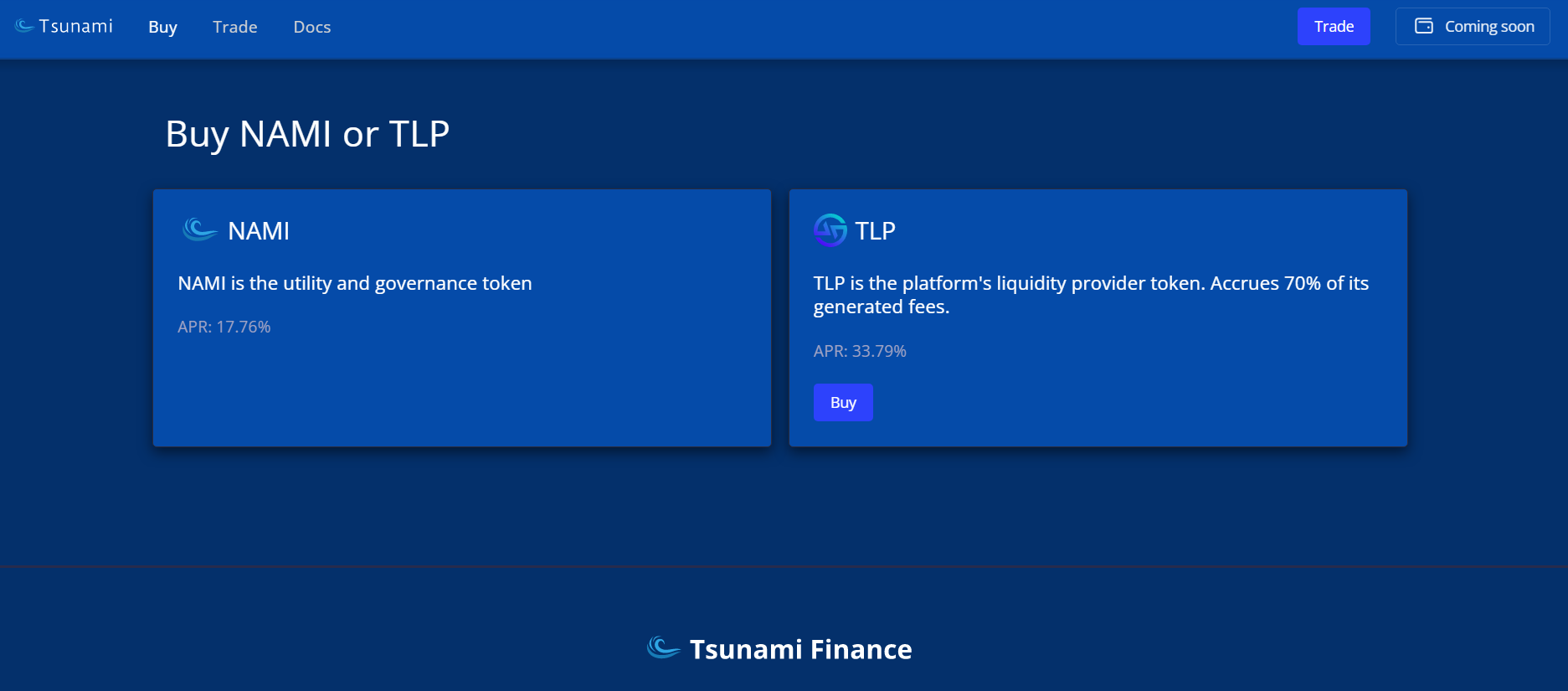 Highlights Features
Tsunami Finance is an almost identical Fork from the Arbitrum system's GMX. In the past few months, GMX has only grown from a small Margin DEX with ~2% of dYdX's revenue, has increased sharply to 50%. The model of sharing 100% of transaction fees for users via staking/farming and paying in ETH has attracted a large influx of money from sharks. ➡ This model is very successful ➡ ​​Need to pay attention to Tsumami Finance.
Operation model
👉 Tsunami's first product is the Swap floor. According to the project, Tsunami's swap mechanism solves the weaknesses of both AMM, vAMM and Orderbook models and provides the best user experience in terms of fees and slippage. However, it is not clear how this product will do.
👉 The core product of the DEX margin trading project - allows users to trade without slipping leverage up to 30x. The project's interface is not very nice, in addition, the new product is at the testnet level, so there is no further information on trading pairs or fees.
Tokenomic
Nami is the governance token of Tsunami Finance. But unlike $GMX, Nami has almost no utility other than voting. Nami's holders will be able to get mint rights soon when the project releases NFTs in the future, other than that, Nami is unremarkable.
A special feature is that in the $TLP token - equivalent to GMX's $GLP, TLP holders will receive 70% of the transaction fee from the exchange. TLP is also composed of a basket of different assets including stablecoins and bluechips, however, the fee-for-loss model of traders is not yet available like GMX. To understand more about the GMX model and compare it with Tsunami, you can read here.
Community
Currently, twitter @TsunamiFinance has nearly 20k followers, in the discord group there are also about 20k members. Compared to the common ground of projects on Aptos, Tsunami has also received a lot of attention from the community, although there are no details about the team or roadmap.
1KX Protocol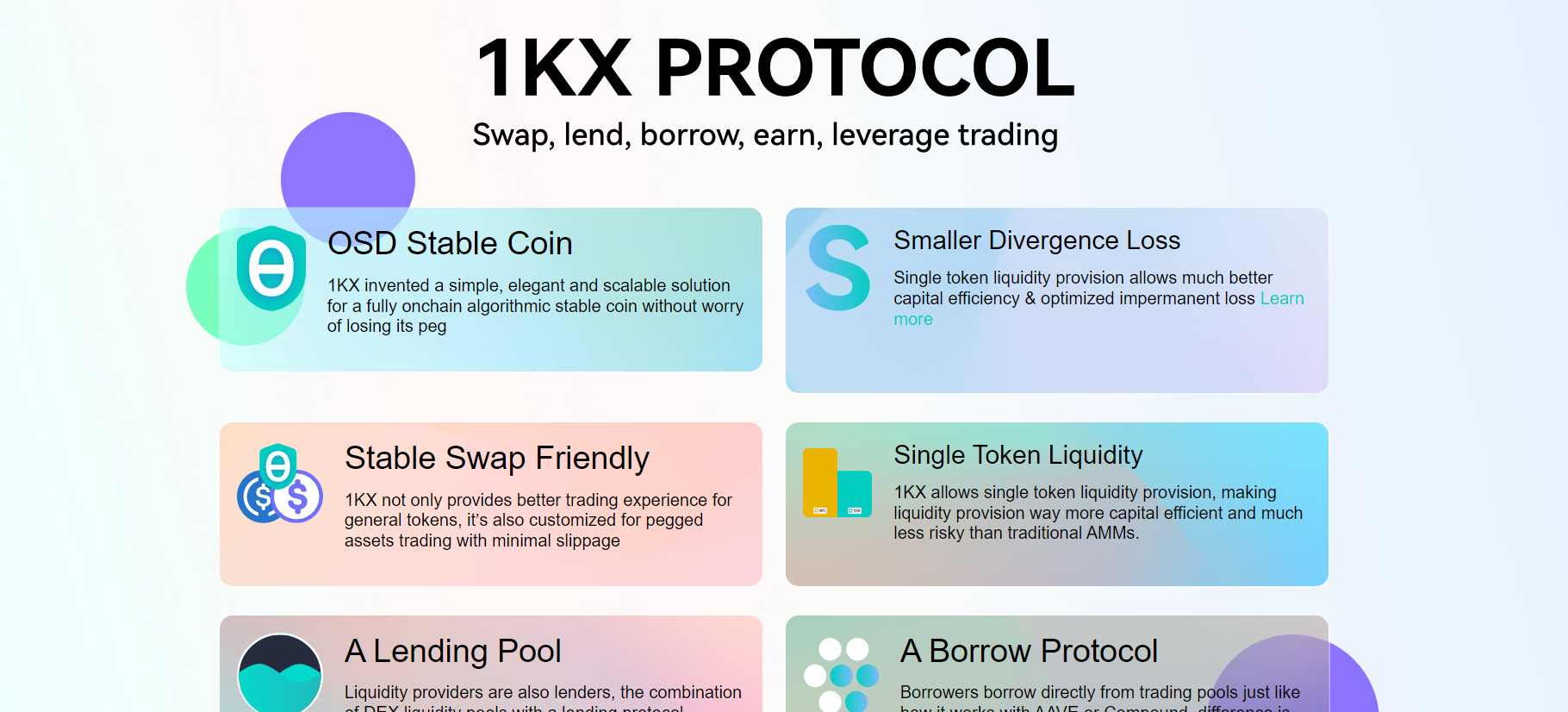 More than just a DEX, 1KX has been building a comprehensive Defi solution. It integrates swap, margin trading, staking, liquidity pool, stablecoin, lending and asset management. The project has received a lot of attention since the beta launch on the zkSync testnet, a very potential layer 2 at this stage. 1KX is intended to run multichain on Ethereum, Aptos, and Layer 2.
Products
👉 OSD - stablecoin of the 1KX ecosystem itself. OSD pegged to USD, will be the currency for all assets listed above 1KX, connecting liquidity pools and playing a key role in lending and borrowing. According to the project, OSD will be backed by assets in treasury, and all assets in liquidity pools.
👉 Single side liquidity– Allows users to provide liquidity to a project using only one asset. Instead of like in Dapps, you will need BTC + ETH to grant LP for BTC/ETH pair. Then at 1KX users only need ETH or BTC. Moreover, because it is a Dapp that integrates enough Defi applications, users who grant LP for 1KX can receive fees from all swap, perpetual, lending, ....
👉 Swap – Includes stable swap like Curve and margin trading like dYdX. Thanks to OSD, stableswap will have extremely cheap fees and slippage. Margin trading floor offers up to 10x leverage, and no slippage – like GMX. Unlike perpetual, margin trading uses stablecoins for leverage, so OSD also plays a very important role here.
➡ As can be seen, OSD is almost the backbone for 1KX's active arrays. The lending and borrowing part of 1KX is not very prominent, but it will definitely be directly related to the stable coin OSD. So the success of this project depends a lot on the OSD.
Tokenomics
1KX – the main token of the project but will not be sold or private. The way to earn 1KX can only be from:
Provide liquidity over 1KX.
Borrow over 1KX.
Trade/Swap.
Airdrop when there is a lot of dedication to the project / when referring users.
Stake OSD.
👉 This is a very cool design that allows tokens to be generated from the real value of the project, instead of letting VCs and sharks inflate it. Especially 1KX will enjoy 50% of the revenue from all products of the project.
In addition, 1KX also follows the veToken mechanism like Curve, which is an extremely interesting mechanism for creating value for token holders that has been adopted by many projects. With 1KX, the project also adds a Boost Power mechanism to boost long-term 1KX stakers.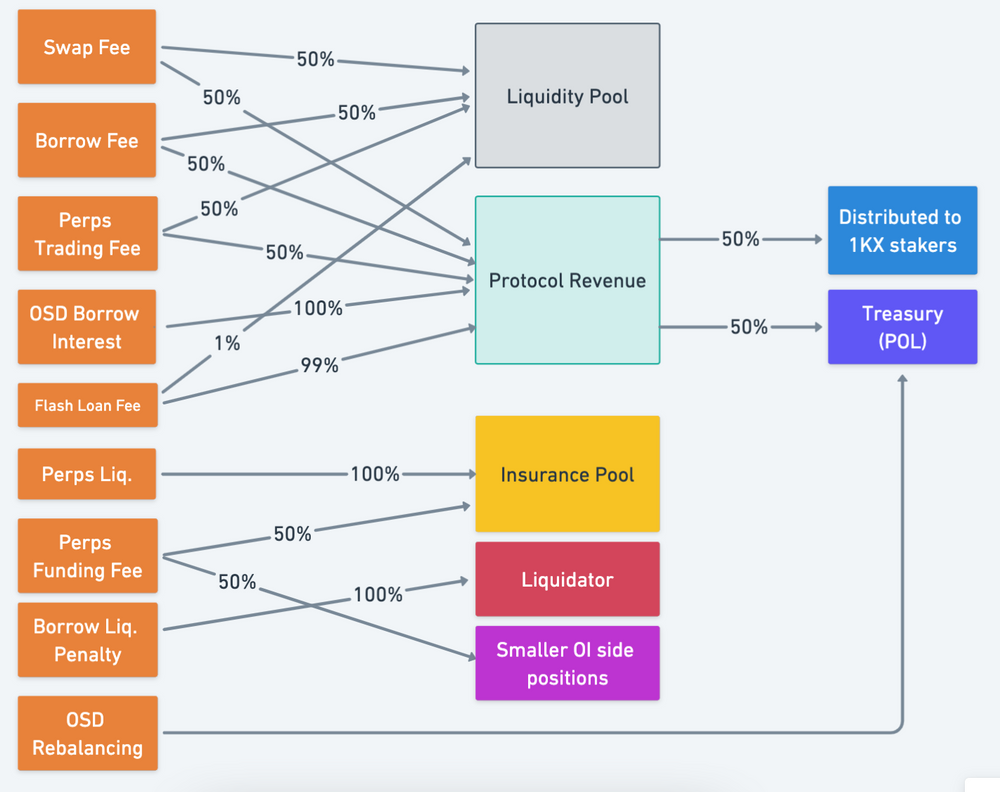 As can be seen, 1KX revenue will be divided by 1KX holders and go to the Treasury. This fund is used to further back the OSD, even though the OSD is already backed by assets in the pool. This is a logical mechanism because OSD is the development backbone of the whole project. In addition, 1KX also has Insurance Pool and Liquidator, products to protect traders, the mechanism is quite cool and new.
➡ While creating real value for the project, it also attracts users/traders and motivates 1KX holders.
Community
Currently, twitter @1kxprotocol has more than 11k followers, in the discord group there are also about 13k members. If it is said to run on both Aptos and zkSync, this number of followers is not nearly large enough, but it is reasonable because zkSync is a potential ecosystem that has received little attention. Moreover, this level of interaction compared to Dapps on Aptos is also quite large.
Saber

Saber is an AMM stablecoin like Curve, but later developed synthetix products like wBTC, stETH, wETH, etc. The point is because this project was once a big project on Solana, backed by Multicoin, Solana Venture, Coin98 Venture and many other big funds. Recently Saber decided to deploy on Aptos.
Although there have been reports of Saber shorting TVL, if the Aptos ecosystem FOMO market, a large project like this still needs attention.